Michael Venuto, a co-founder and CIO of Toroso Asset Management, notes P/E ratios of stocks on the U.S. market are at the highest level considering the past half of the century: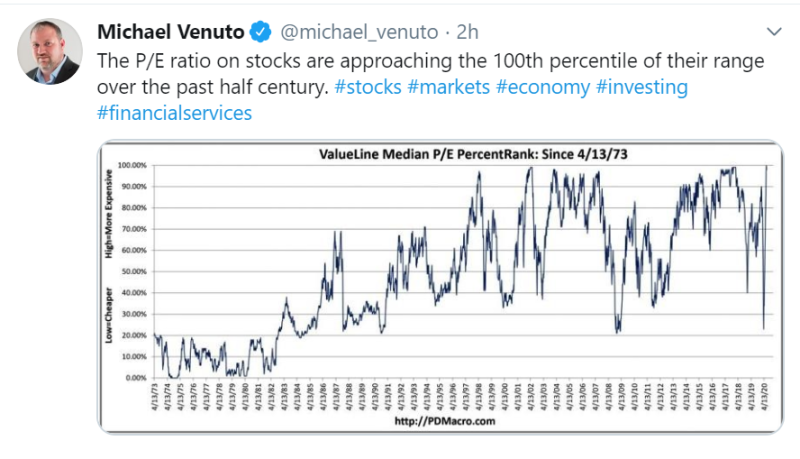 Image Source: Twitter @michael_venuto
P/E ratio is the ratio for evaluating a company that measures the relationship between its current share price and its per-share earnings. The higher its value, the more the company is overvalued. If ratios are now at maximum, it means that stocks are more expensive than ever in the last 50 years and they are extremely overvalued.
Commentators support Michael Venuto's observation and believe that this is due to the Federal Reserve's policy, which floods the market with new money. This is increasingly tearing quotes from real economic indicators.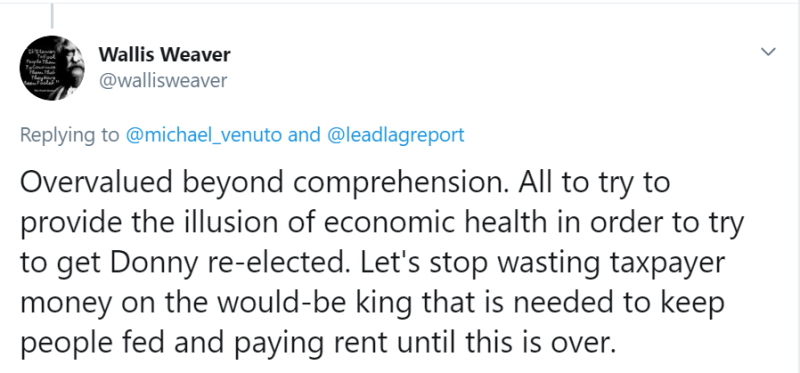 Image Source: Twitter @wallisweaver
Michael Venuto is not the only one who notes problems arising in the stock market. Earlier, a group of analysts already drew attention to the fact that a bubble was growing in the market, while Jesse Felder claimed that the gap between the S&P 500 and real profit is already the largest in history now.