Factors Affecting the Index
During the US polls, the S&P 500 is under pressure. If US politicians can't settle on further economic stimulus, there is a risk of testing the mark 3000. The demand can dry up without incentives, which can be very damaging to the economy. Failure to find an offer less positive about the stock market.
The publication of the sales for the third quarter is another significant factor. Last week, the USA posted record revenue – which Bode was anticipated to be successful during the Q3 reporting season. The S&P 500 will record a fall of 20.5 percent in earnings in the third quarter, the second-highest reduction in earnings in the year since 2009.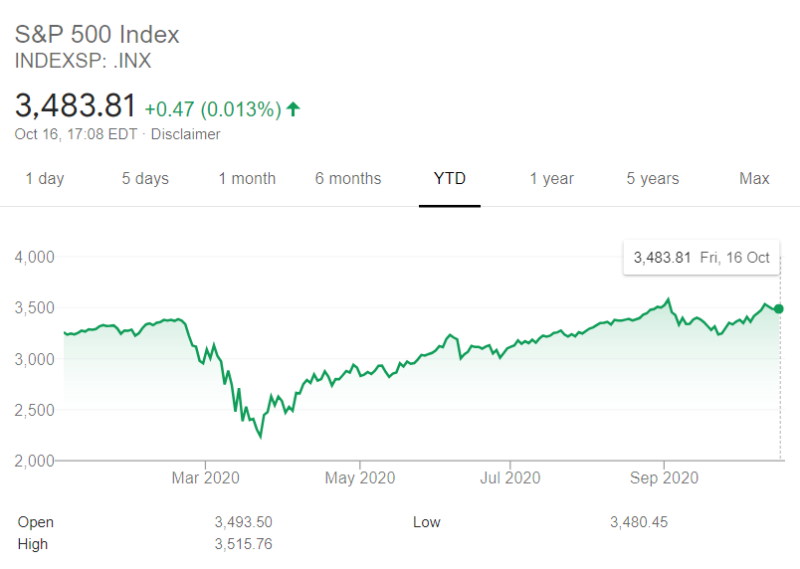 Image source: Google Finance INX
In the second quarter, S&P 500 earnings declined by more than 30%, but the highest rate of growth in 20 years was still. Although it was an appalling economy and market climate, businesses could surpass sales and profit projections (or at least minimize net losses). Because of the high pace, EPS projections in the third quarter improved from initial forecasts in the summer.
Broadening Formation Pattern
However, not everything is so positive. The Analyst, Yuriy Matso, noted that the S&P 500 may collapse with terrible force. He tweeted that the index formed a similar pattern in the 70s of the last century when the stock market crashed.
$SPX has developed a Broadening Formation Pattern (BFP) since 2018. If you go back 100 years, the only other BFP can be found in 70s. Back then, SPX made another low, which was followed by a multi-year bull market. History doesn't repeat itself but it often rhymes. Thoughts?   Yuriy Matso @yuriymatso via Twitter
Its market volatility is characterized by an increase and is depicted as two trend lines-ascending and descending. This usually happens when protection prices rise or fall significantly.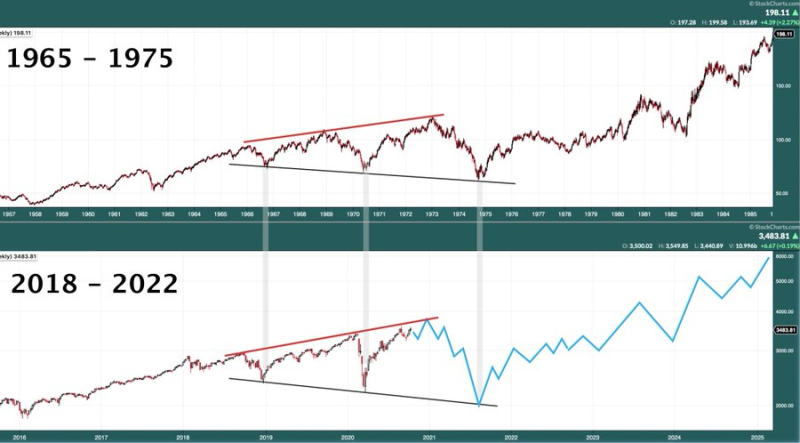 Image source: Twitter @yuriymatso