Portfolio risk manager, Michael A. Gayed, said on Twitter that the collapse in the stock market is about to start. The users of the Robinhood trading app who bought the Dow Jones Industrial Average (DJIA) felt a steep fall of more than 700 points.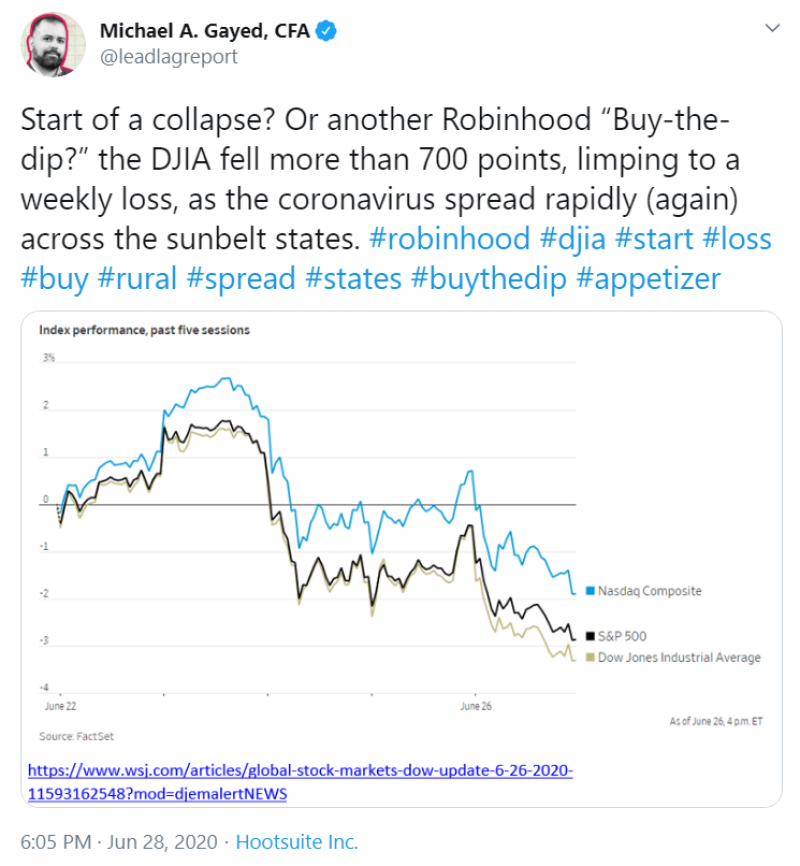 Image source: Twitter @leadlagreport
The Robinhood trading app's users followed the "Buy-the-Dip" strategy during the massive drop in indexes. However, this strategy doesn't assist in determining when the price reached the bottom and you should start thinking about buying.
Gayed believes that traders fixed their positions during the small April rally. The S&P 500 index is trading around the 200-day moving average.
Image source: Twitter @leadlagreport
However, Gayed hasn't been the first to conclude that the market is overbought and it is time for a correction. Sundial Capital Analysis has discovered that the rate of Nasdaq trading has risen dramatically as opposed to S&P 500 trading. This analysis has been conducted by highly-experienced consultants and analysts.
Many economists and investors discuss a huge discrepancy between the fundamentals of stock prices and their real prices. Jesse Fielder concludes that US shares' total value is nearly twice of the companies' total profits.
Also, trader Steve Burn estimates markets preparing for a big decline. According to Burn, the bulls lost the momentum and the bears are coming in.