Jeroen Blokland, the head of Multi Asset Robeco fund, believes that much of the uncertainty that surrounds the U.S. presidential elections has already been taken into account by the markets and, apparently, this is unlikely to cause any significant changes in the market.
Markets are already pricing in a large amount of #USElection2020 uncertainty. #VIX #volatility ht @SoberLook Jeroen Blokland via Twitter
Premium for the VIX Futures is the Highest of This Century
This conclusion is drawn from the VIX index, also called the Fear Index. It was created to measure market volatility, and hence the uncertainty of investors in what is happening in the market. This index rises when volatility increases, so by purchasing it, an investor is hedging against future turbulence.
It turns out that in 2020 the difference between the price of the VIX index futures expiring in September and October is more than three percent, this is the maximum indicator for the entire 21st century.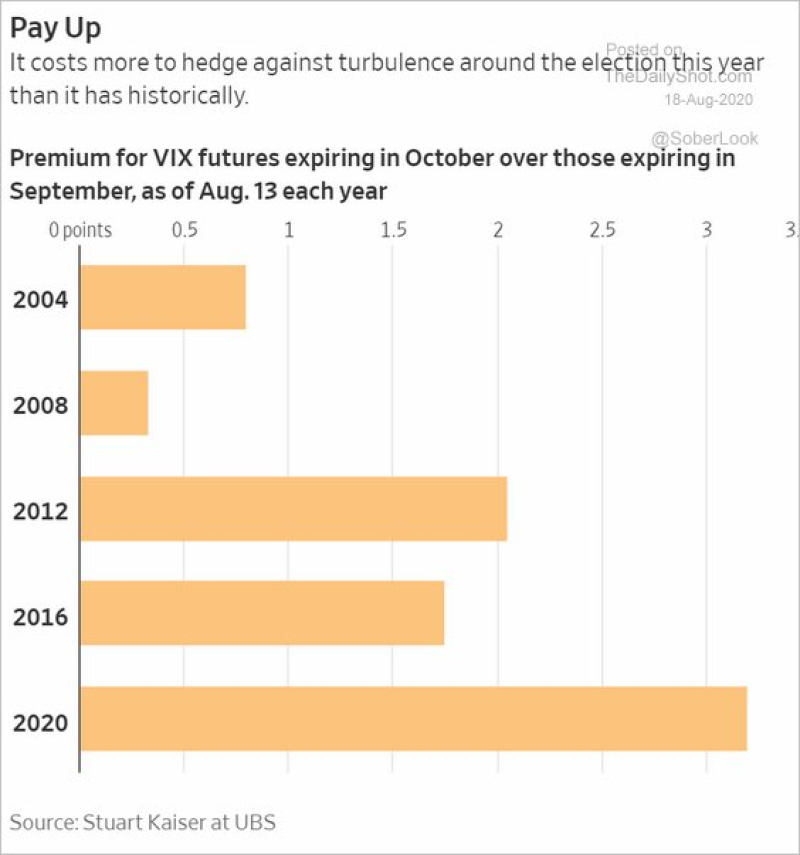 Image Source: Twitter @jsblokland
Thus, it is more expensive to protect against future troubles in 2020 than in all previous ones, which reflects the difference in the price of futures.
U.S. Election Has an Impact on the Market.
The upcoming US elections have already been in the spotlight of investors. Futures on all major US stock market indices reacted positively to the news that the famous rapper Kanye West is going to run for president. Also earlier, Mr. Blokland warned that due to the election, the S&P 500 in the third quarter will show weaker results than usual.