Jeroen Blokland, the head of Robeco Asset Management, believes that the American stock market will not show significant growth in the third quarter.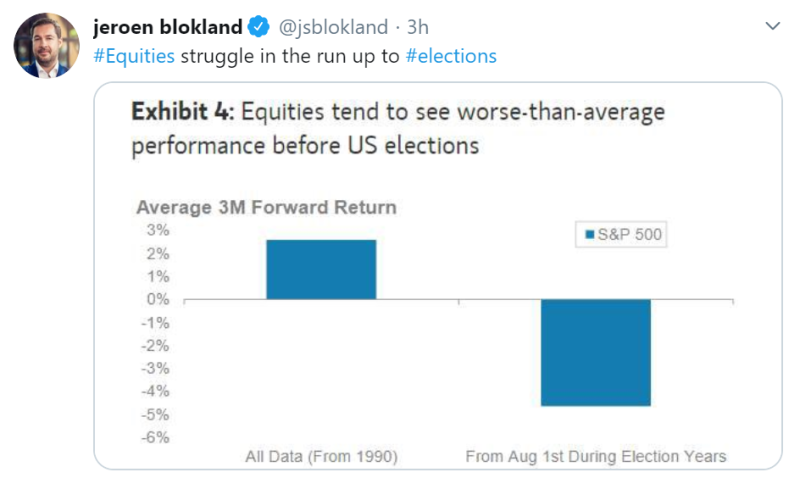 Image Source: Twitter @jsblokland
He connects it to the upcoming U.S. presidential elections. Statistics over the past 30 years show that the months leading up to an election always negatively affect the performance of S&P 500 index. Despite the growth in other quarters, between August and October, before the elections, the returns are generally negative.
This year, the United States will also hold a presidential election in November. Therefore, based on statistics from previous years, we can conclude that this year the third quarter will also not be very active for the stock market.
This is not the first time a presidential election has had an impact on the market. Earlier it became known that the famous performer, Kanye West, is going to run for presidency. According to Sven Henrich, this news generated optimism, and the futures on the main market indices rose.