Sven Heinrich, the founder of the NorthmanTrader system, notes a rise in the price of futures for major US market indices: NASDAQ, S&P 500, Dow Jones 30, and Russell 2000.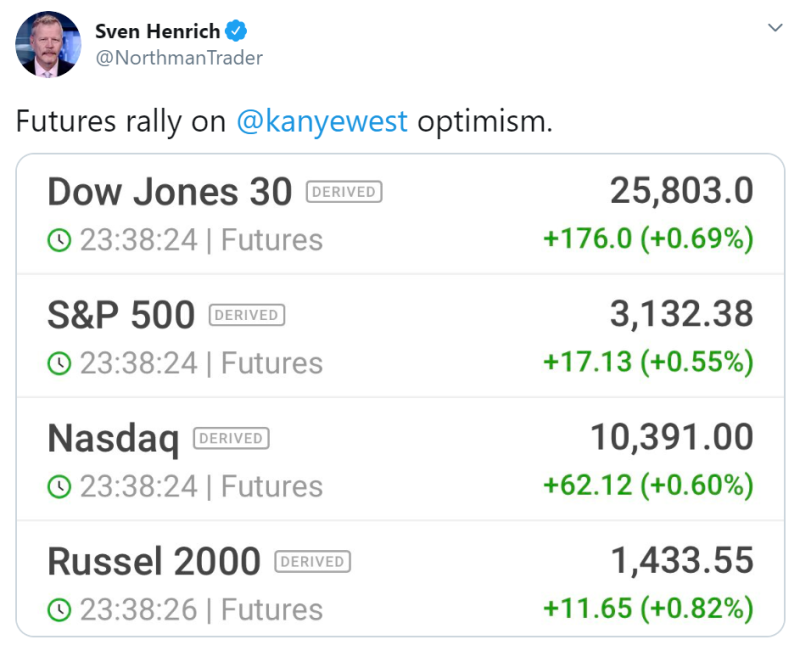 Image Source: Twitter @NorthmanTrader
According to his data, index futures changed from 0.5% to 0.8%. Apparently, this may mean that on Monday the US stock market will open positively and continue its bullish trend.
Mr. Heinrich believes that such an increase in futures on all major indexes is at the same time connected with nothing more than a recent statement made by Kanye West.
Earlier it became known that the famous rapper and producer, Kanye West ,is going to run for U.S. presidency in the elections to be held this year.

Image Source: Twitter @kanyewest