The Nasdaq 100, which includes the largest tech companies on the US market, has been declining since last Tuesday. The fall was already about 10%, a record figure after six months of continuous growth.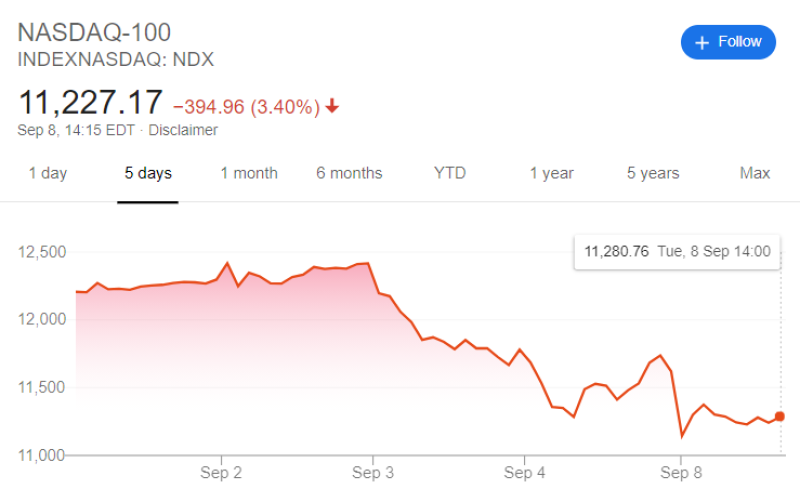 Image Source: Google Finance NDX
However, the decline in the index today is not as sharp as on Thursday or Friday next week, and stocks are slowing their decline (not taking into consideration Tesla, which is under pressure from non-inclusion in the S&P 500 index, which amazed investors who are confident in this outcome).
This may be due to the approach of the Nasdaq 100 values ​​to the 50-day moving average indicator, according to The Market Ear.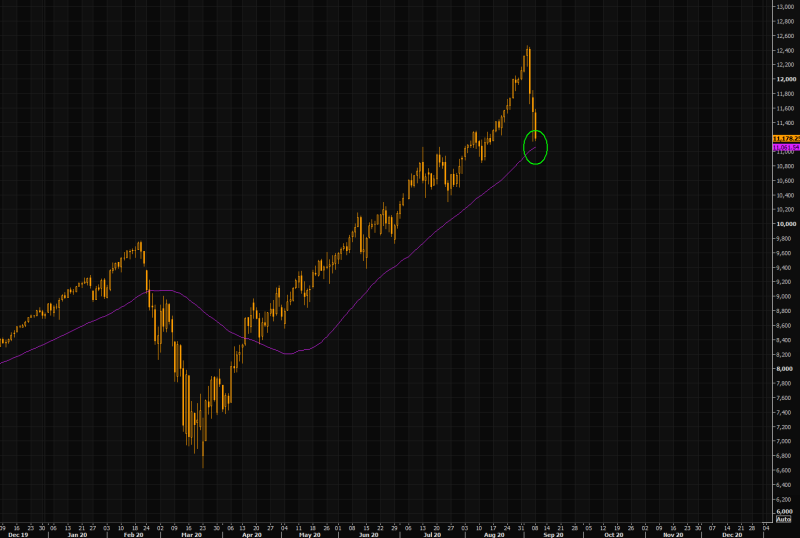 Image Source: themarketear.com
What Is the 50-Day Moving Average?
50-day MA is a technical analysis indicator that is based on calculating the average of the index over the last 50 trading days. It serves to cleanse the market performance of the trading noise that occurs daily.
By clearing the indicators from the influence of this noise, investors get a better understanding of the real movements in the market. Thus, the 50-day MA serves as a long-term trend line showing the direction of the asset, in this case, the entire Nasdaq 100 index. The 50-day moving average is one of the most commonly used indicators in stock trading.
Why Is this Line Especially Important?
Among other things, many investors follow the 50-day moving average, so it also has a psychological effect. The 50-day MA line is a strong support or resistance line, depending on the current position relative to the index chart. In this case, the Nasdaq 100 threatens to break through the indicator chart from top to bottom, that is, it acts as a support.
If the fall in the Nasdaq can break this line, many investors who previously believed in a quick stop of the bearish trend may reconsider and move to the opposition camp, which will further increase the pressure on the index.
If support holds and can push the Nasdaq back up, it will be a signal that the fall is losing its strength. The market can expect a resumption of the bullish rally that prevailed in the tech sector until last week.