According to Electrek, Tesla (TSLA) is acquiring $5 million worth of land near Austin, Texas. The company will build its new plant there. About $60 million has been allocated for this project. The auto manufacturer is expected to build an assembly line for the Model Y in Texas before the end of this year.
The area is currently owned by a gravel mining company, but Tesla is purchasing this property for just over $5 million, as has been disclosed in a filing with the office of the Texas Comptroller.
Tesla is evaluating the possible development, design, and construction of an electric vehicle manufacturing plant in Travis County within the Austin Green property. This site is approximately 2,100 acres and located at the intersections of SH-130 and Harold Green Road. From the Tesla application to Texas Comptroller
The purchase does not become fully official until it has not been approved by all local authorities.
News of the acquisition of land for the construction of a factory affected the share price. Before the opening of the trading session on Friday, the company's shares are growing by + 0.8%. Thus, the price is near its historical highs of $1,025, which was reached on June 10, 2020.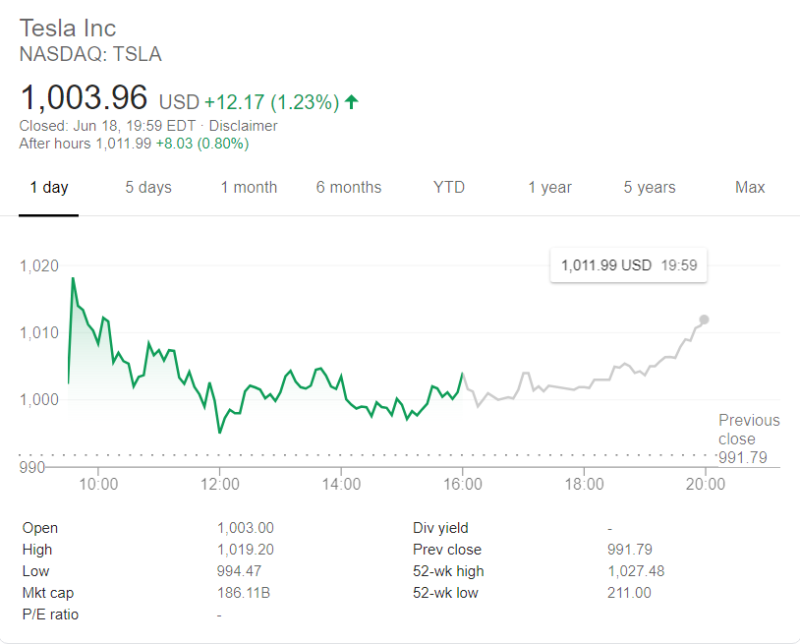 Image source: Google Finance
Let us recall that the company recently announced difficulties with the launch of the Model Y. due to the low quality of the car. Tesla's CEO Elon Musk promised to investigate this issue on his own.
Also, some Tesla factories that produced the Model Y were closed for the duration of the pandemic. Therefore, the construction of a new plant raises hopes for the future of this model.