According to Electrek, Tesla's Model Y has problems related to design, as well as, the technical part. Customers who recently bought the electric car are disappointed with its quality. The main concerns are in safety belts being broken and the quality of seats. 
Earlier, Elon Musk (@elonmusk) wrote a letter to his employees empowering them to make the Model Y better.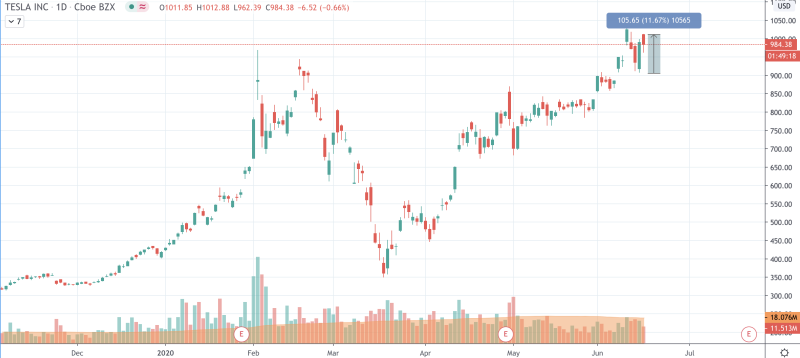 Image source: TradingView TSLA
 This news has not affected the price of the share anyhow. TSLA, as well as, most of the other stocks faced a short correction at the previous weekends, but most of them managed to recover lost positions and TSLA is not an exception from the rule. Since yesterday, the asset has gained more than 10% and now trading at $984 per share.
What is more, yesterday, the company presented its new 400-Mile Model S. The autonomy of the Tesla's Model S year of 2020 increased by 20% compared to last year's model. This result was demonstrated by the version of Model S 2020 Long-Range Plus. Prior to this, the autonomy of the car was 391 miles, according to the EPA methodology, but since January of this year, the improved Model S began to come off the assembly line of the company.