The long-awaited correction of the S&P 500 index may be coming to an end. At the bottom of the rising wedge, the S&P 500 index finds support at 3,200. The demand projection increases above 3,280 on the top of the rising axis.
Technical Analysis of S&P 500 
 David Larew, a technical analyst, pointed out that technical analysis indicators demonstrate growth signals. He speculates about this state of affairs being connected with positive expectations of earnings' reports from Apple and Amazon.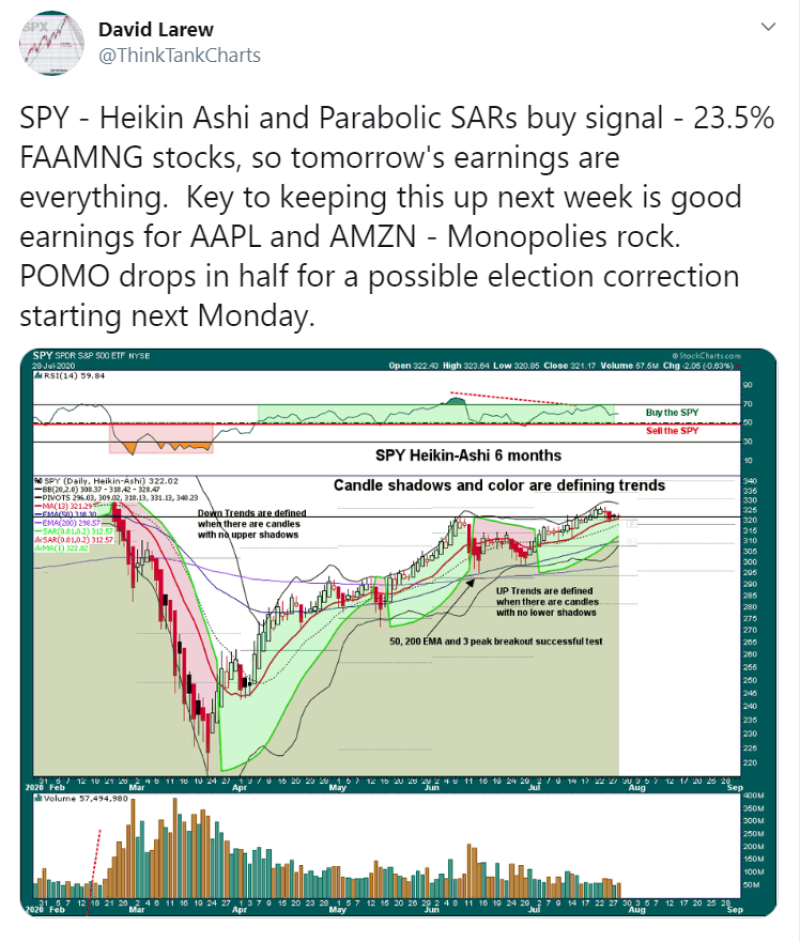 Image source: Twitter @ThinkTankCharts
Heikin Ashi candlesticks and Parabolic SAR indicator, in his opinion, illustrate 'buy' signals. It is worth to pay attention to the publications, so next week will be interesting and these promotions should be added to the tracking list.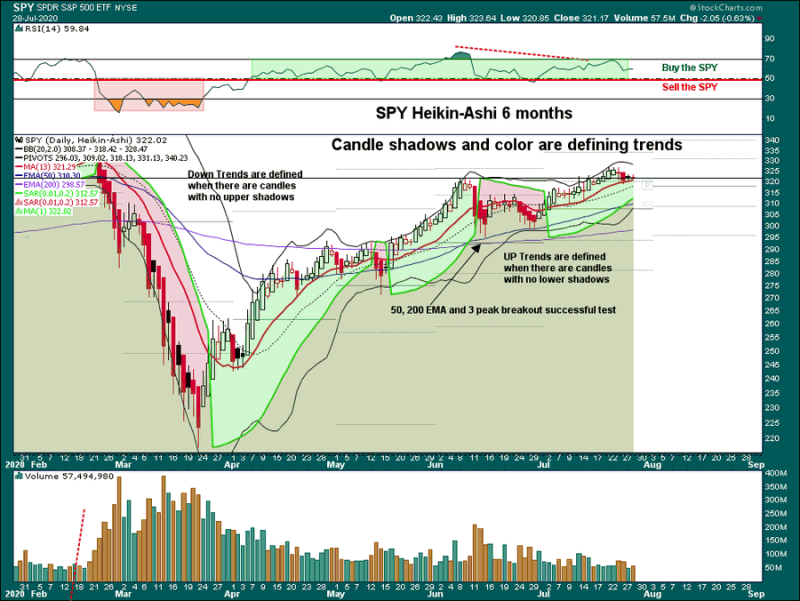 Image source: Twitter @ThinkTankCharts
In March of 2020, the S&P 500 index lost a lot from the downward spiral due to investors' concerns about the worldwide crisis. The benchmark went downwards. SPX 500 reached 2,180 and continued rising afterwards.
A big US index has been successful in rising above 3,200. It still looks exciting and provides more prospects for growth. The estimates for 2020 were 3,400, not far away from today's mark.
Background of S&P 500 
There are 500 major companies included in S&P 500. Most of them don't do well today. Along with NASDAQ, the measure peaked in February of 2020 and removed it from ATH. By the end of March, the pattern has been revived. Yet S&P500 can not reach the latest ATH anymore.
There are signs of progress from the current economic indicators in the US and in the other parts of the world. This trend assists S&P 500 to break through its ATH. Yet analysts and policymakers make their predictions very carefully.