The analytical company PWC reported trends of the industrial manufacturing sector. The annual report outlined the main trends, which appeared after the COVID-19 pandemic.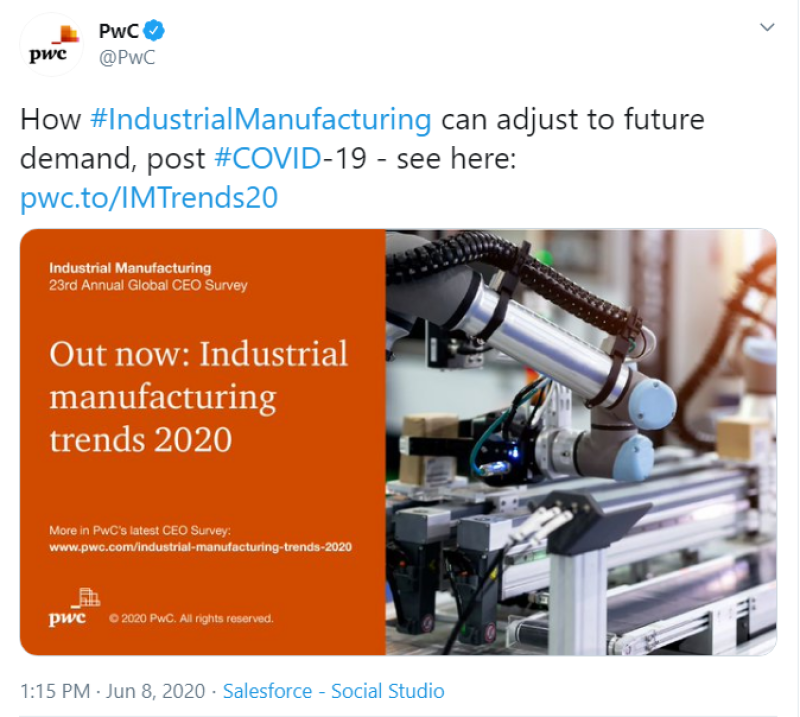 Image source: Twitter @PwC
COVID-19 has forced industrial manufacturers into a completely new competitive environment. Changing market conditions require a flexible approach of management. The realities of future demand also need an adjustment of the size of the enterprise.
Companies need to be more flexible and able to adapt to changing market conditions. This idea, according to the report, should be a top priority when choosing a company's strategy.
What will companies implement to increase profits in the next 12 months?
Here are the results from the companies' CEOs careful considerations of the best approach to take (in descending order of popularity):
Operational efficiencies - 74%
Organic growth - 59%
Launch a new product or service - 55%
Enter a new market - 38%
New strategic alliance or joint venture - 27%
New M&A - 23%
Collaborate with entrepreneurs or start-ups - 17%
Sell a business - 9%
A lot has changed in two years. In 2018, many CEOs were optimistic about global economic growth. Now the situation is exactly opposite. The pessimistic mood is dominant among the management boards. For the first time, more than half of the surveyed CEOs believe that global GDP's growth will decline.
1,581 senior managers in 83 countries participated in the survey. The report describes what measures companies' executives take measures to address the problem of uncertainty.