At the moment, Bitcoin (BTC) is equal to 6 ounces of Gold (XAU), and the price of the leading crypto keeps rising.
Against the backdrop of the coronavirus crisis, demand for gold, which is traditionally considered to be a safe asset during periods of economic turmoil and global turbulence, has expectedly jumped.
In early August, the precious metal renewed its all-time high, rising above $ 2,000 per ounce. In the active year of 2020, the asset began at $ 1,500.
Has the Correlation Increased Between Gold and Bitcoin?
As for digital gold, there are still discussions about whether Bitcoin can be considered a defensive asset. The main arguments of the supporters of this thesis are the limited supply of the first cryptocurrency and its resistance to censorship due to the decentralized nature of the asset. Critics of the 'defensive asset theory' constantly talk about the high volatility of BTC and frequent correlation with the stock market.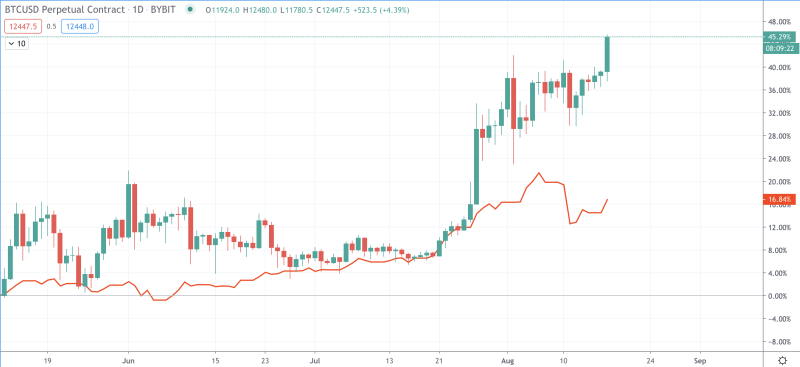 Image Source: TradingView @XAU
Since the beginning of the year, the correlation between the precious metal and the first cryptocurrency has increased markedly. The indicator peaked in the last five years.