So far, there is no such app store that could overtake the Apple App Store in terms of profit. Apple stated that in 2019, the App Store brought the company more than half a trillion dollars. To be precise, $519 billion.
The $519 billion total comprised of all sales, including sales through apps. So do not forget that Apple specializes primarily in selling physical devices.
Digital goods and services brought Apple $61 billion. The company receives a commission of 30% on all digital products sold. This category of products includes apps related to music, fitness, games, education, e-books, video streaming, and magazines. The biggest revenue was generated by the games section.
Sales of physical devices (phones, computers, and tablets) totalled $413 billion. Apps from the M-commerce category, such as Target and Best Buy, brought in $268 billion. Travel apps, ride-hailing apps, and food delivery apps generated $57 billion, $40 billion, and $31 billion in revenue, respectively.
Apple's stock price recovered in trading on Monday. Compared to other companies' stocks, $APPL recovering slowly.
At the premarket on Tuesday, the price changed slightly. Growth was + 1.46% at the time of writing.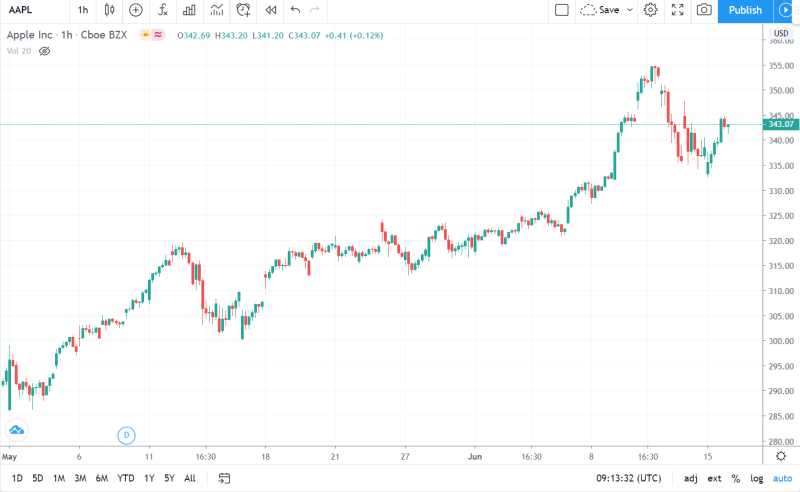 Image source: TradinView $APPL