The dollar's dominance as the world's currency is coming to an end. It is the conclusion by many analysts and media personas. Peter Schiff and Anthony Pompliano are among them. 
Peter Schiff calls for dropping US dollar and buying gold and shares. He believes that dollar's era will soon come to an end.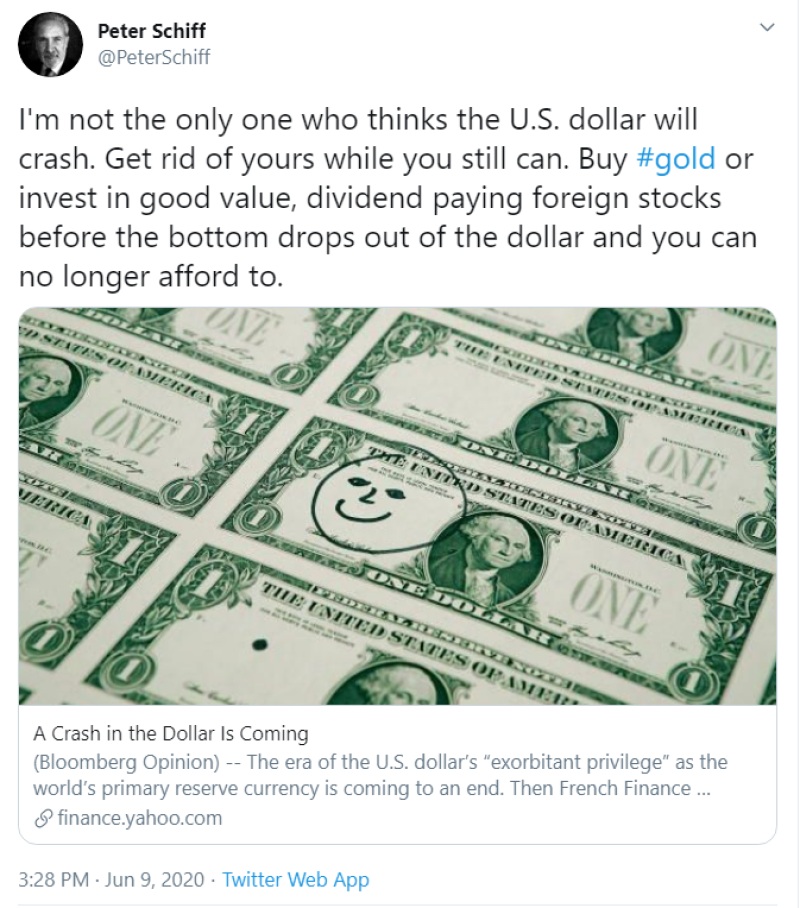 Image source: Twitter @PeterSchiff
This is not Schiff's first remark about the US currency. Earlier, he said that the FED overestimated its capabilities, filling the economy with printed money. 
Bitcoin supporters responded to his message on Twitter. They compared the growth of the gold and Bitcoin charts over the past 10 years.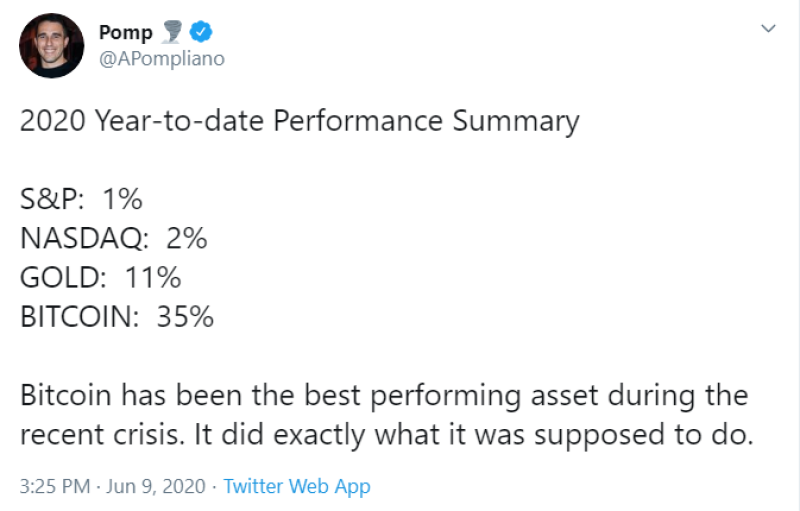 Image source: Twitter @APompliano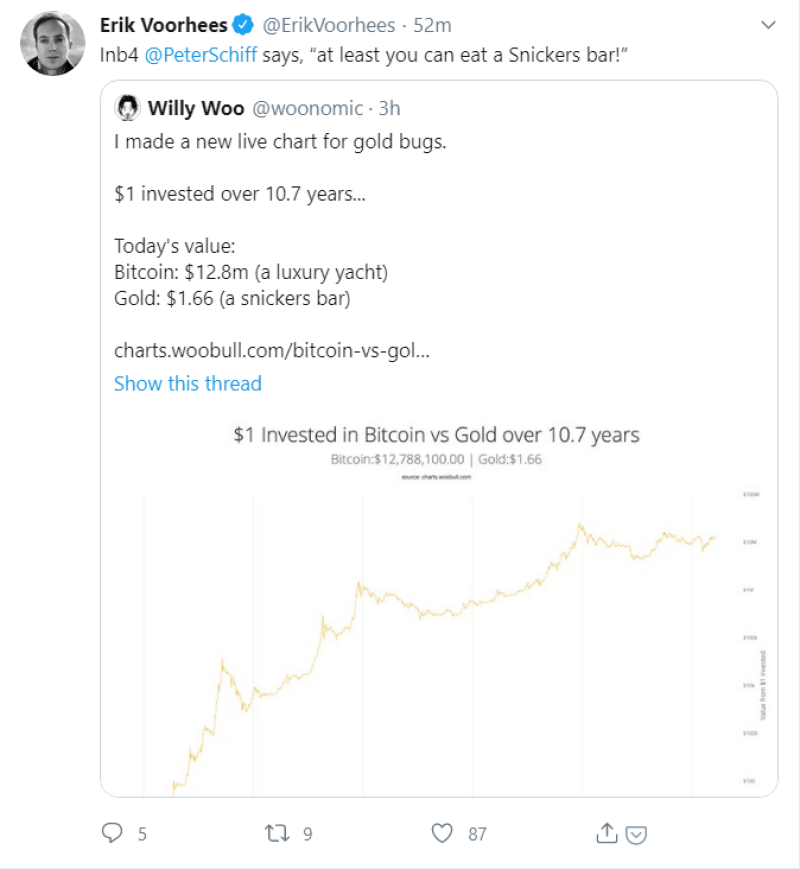 Image source: Twitter @ErikVoorhees
It turned out that over 10 years, Bitcoin has grown several times more than gold over the same period. With an investment of $1, the return was $12.8m and $1.66 when investing in Bitcoin and gold, respectively. In the comments, gold holders offered to buy Snickers with this money.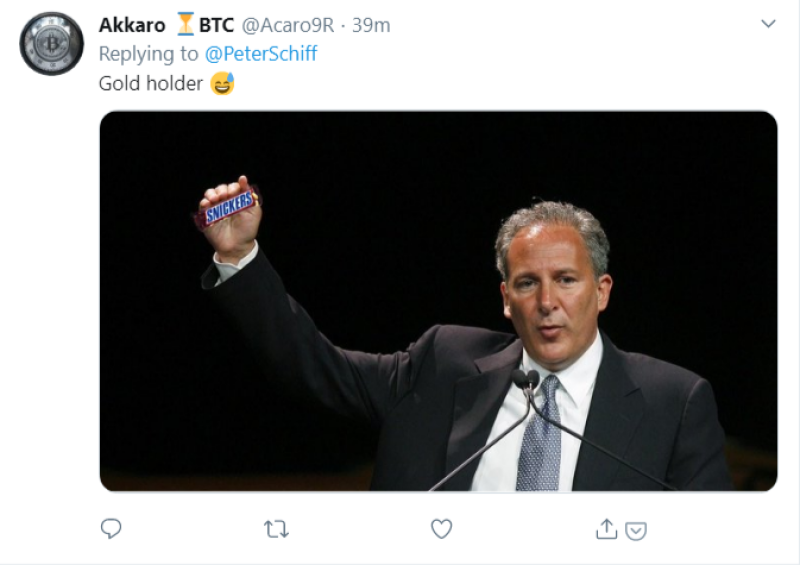 Image source: Twitter @PeterSchiff