The Indian government will pass a law banning cryptocurrencies. According to the regulator, the presence of a regulative framework is much more effective than the decree of the Reserve Bank of India (RBI).
The government was prompted to draft the bill by March 4th decision of the Supreme Court, which overturns the RBI decree of April 2018. The cancelled decree did not allow banks to provide support for cryptocurrency.
This bill is now sent to the Cabinet of Ministers for review and will be followed by the review of the Parliament. The law blows creditors, exchanges and other virtual currency organisations like Bitcoin.
Ironically, this is happening at the time when the National Highways Authority of India is reporting on the digitalization of activities.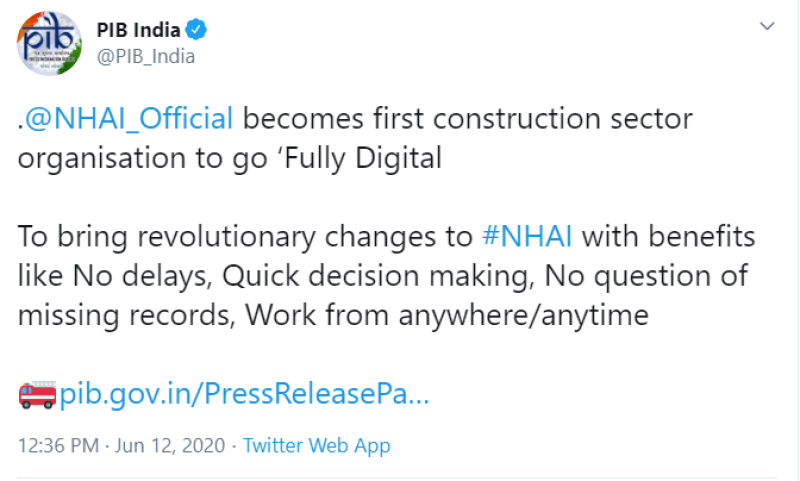 Image source: Twitter @PIB_India
Despite all the discussed bans, this week the cryptocurrency exchange Binance announced support for the Indian rupee to trade. The exchange stated that there is a community request to add the ability to trade this currency on the exchange.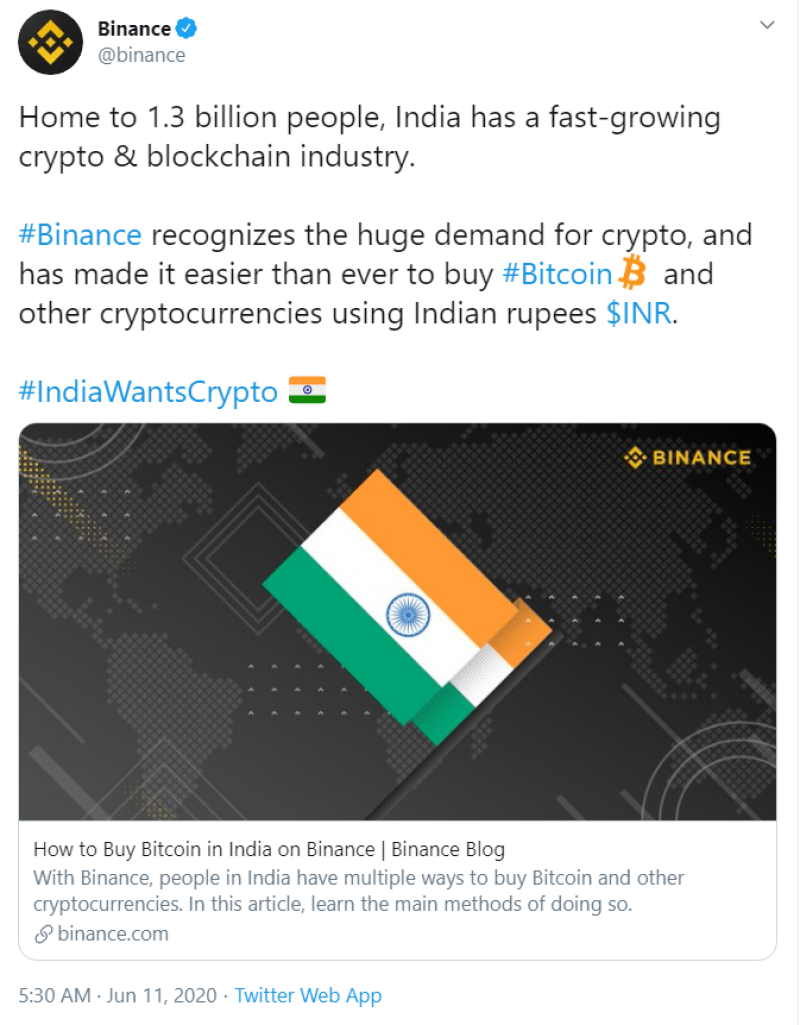 Image source: Twitter @binance
Today, Tron CEO Justin Sun also confirmed that his BitTorrent project is trading on the Indian cryptocurrency exchange WazirX. This exchange is a partner of Binance. Clients of one exchange can transfer their funds from their accounts to another exchange.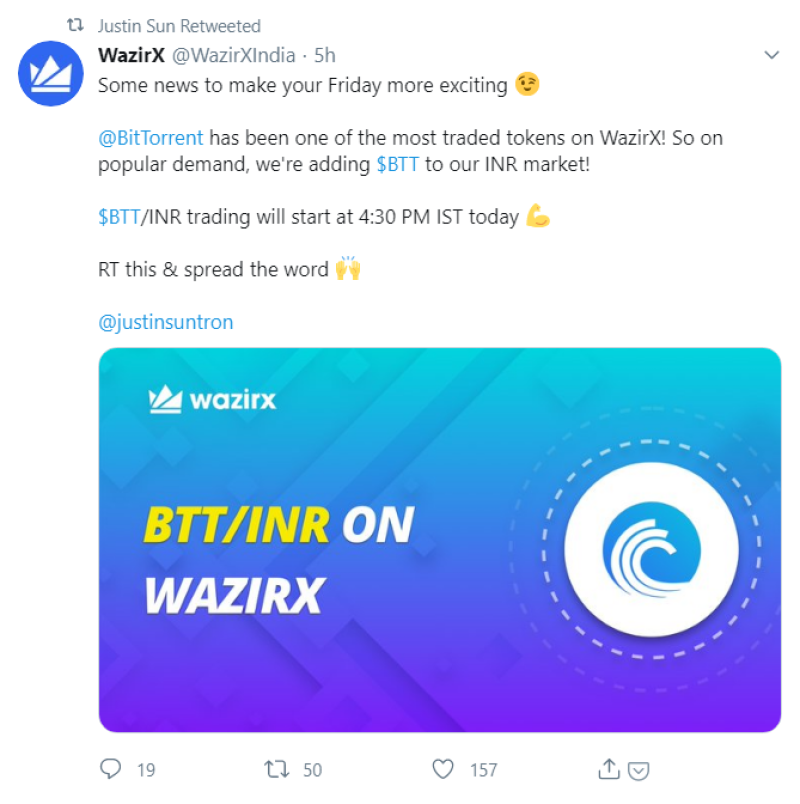 Image source: Twitter @justinsuntron
The CEO of WazirX commented on the news of the ban saying that the project is under discussion and now it is no more than a FUD. It is necessary to wait for the bill itself and read it before making any conclusions.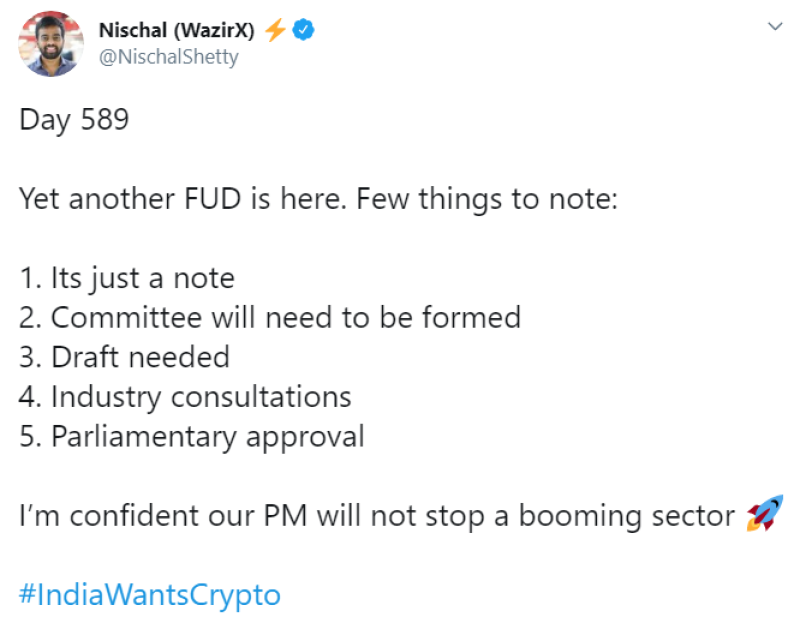 Image source: Twitter @NischalShetty