BTC deposits have fallen sharply at major exchanges since April and were reportedly weak in May of 2019. This suggests that more consumers would choose to store their BTCs in private wallets, which will reduce revenue pressures over the next few months.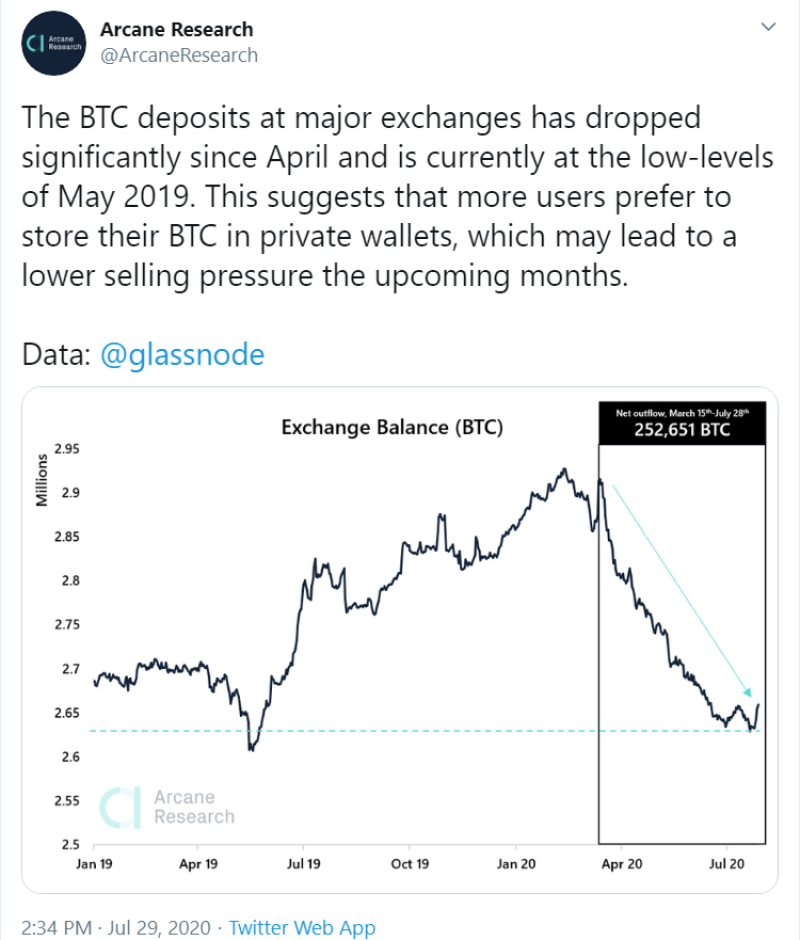 Image source: Twitter @ArcaneResearch
Bitcoin broke the $11,000 barrier and fastened it. Analysts projected the development to be $15,000.
In six months Bitcoin prices increased to $11,203.90 or +12.73% per day. This is yet another sign that after a year of uncertainty and the declining valuation of major cryptocurrencies, consumer demand for the blockchain has recovered and restored confidence in the long term.
Not all traders doubted the price growth in the bitcoin industry. A good thing for markets is that there is a return to uncertainty.
Twitter users have provided a possible explanation as to why the price of Bitcoin will grow along with the dominance of BTCm, and that is why people will buy altcoins not for Bitcoin, but for fiat currencies.

Image source: Twitter @NorskKiwi1
Let us recall that not only Bitcoin addresses are at their minimum values. Previously, deposits of Ethereum cryptocurrency exchanges were also close to the minimum values, as users freeze their assets in decentralized applications.