There is a growing interest in silver among traders. However, the increase in interest does not reflect the increase in price. Silver traders are hoping that the price will catch up with the increased interest. Tom McClellan, a technical analyst and a trader, commented about such high hopes on Twitter.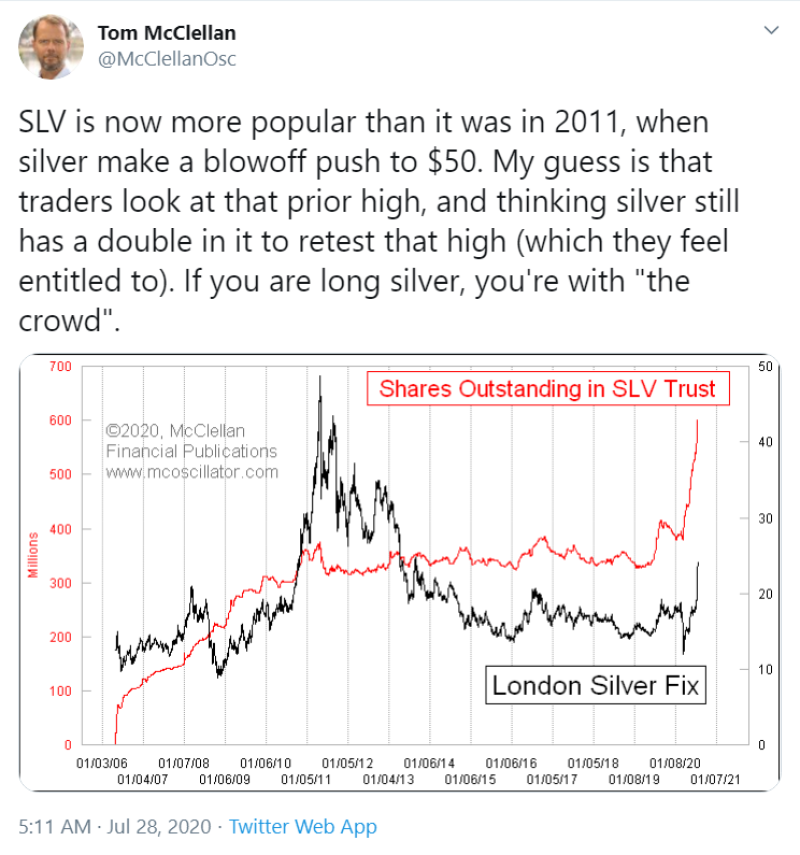 Image source: Twitter @McClellanOsc
The trader believes that those who are long on silver feel right about the fact that silver can update the tops or at least revisit the tops. However, Tom noted that this is what most traders think and that is why they are in the 'crowd'.
Silver (XAU/ USSD) began a new week on Monday with a knockout of nearly $1.50 over the last few hours after a short upside rally seen before the week has been closed. The most recent increase in the metal is primarily attributed to the gold market, despite the standard safe harbor, it peaks over $1,930.
The price of the downward pattern of triangles last week broke out on the hourly chart and almost hit the target at $24.
The bulls are now taking deep breaths in as the hourly Relative Strength Index ( RSI) in the overbought field has risen rapidly. The next stop for the buyers is September of 2013, which amounts to 24.49 dollars.
As we wrote last week, silver is entering a new bullish phase. How long do you think it will last and where will the price go? Leave your comments below.
On the downside, any corrective slides will test the resistance to $22.83 when the 21-Simple Moving Average (HMA) is balanced per hour. The help of the horizontal pattern at 22.41 could provide the bulls with a little rest further south. Nonetheless, in the short term, the direction of least resistance appears to be upside down.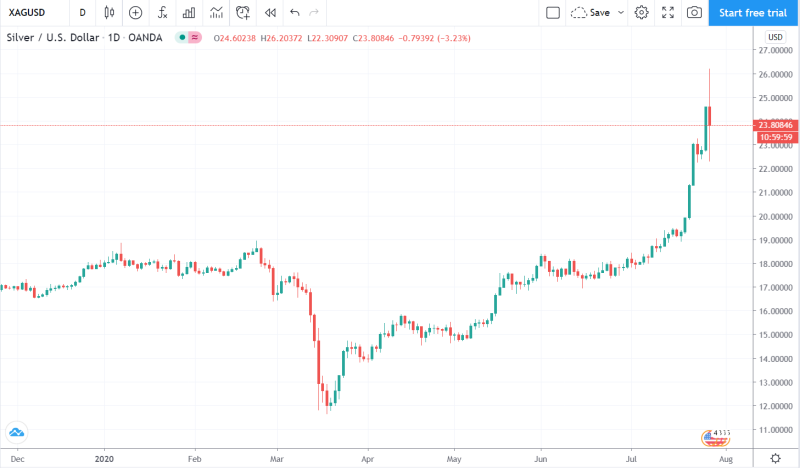 Image source: TradingView XAGUSD