According to reports from the Washington Post by analysts, who specialize on labour market research for Becker Friedman Institute at Chicago University, declared that at least 4 million jobs in the private sector have been cut after the pandemic.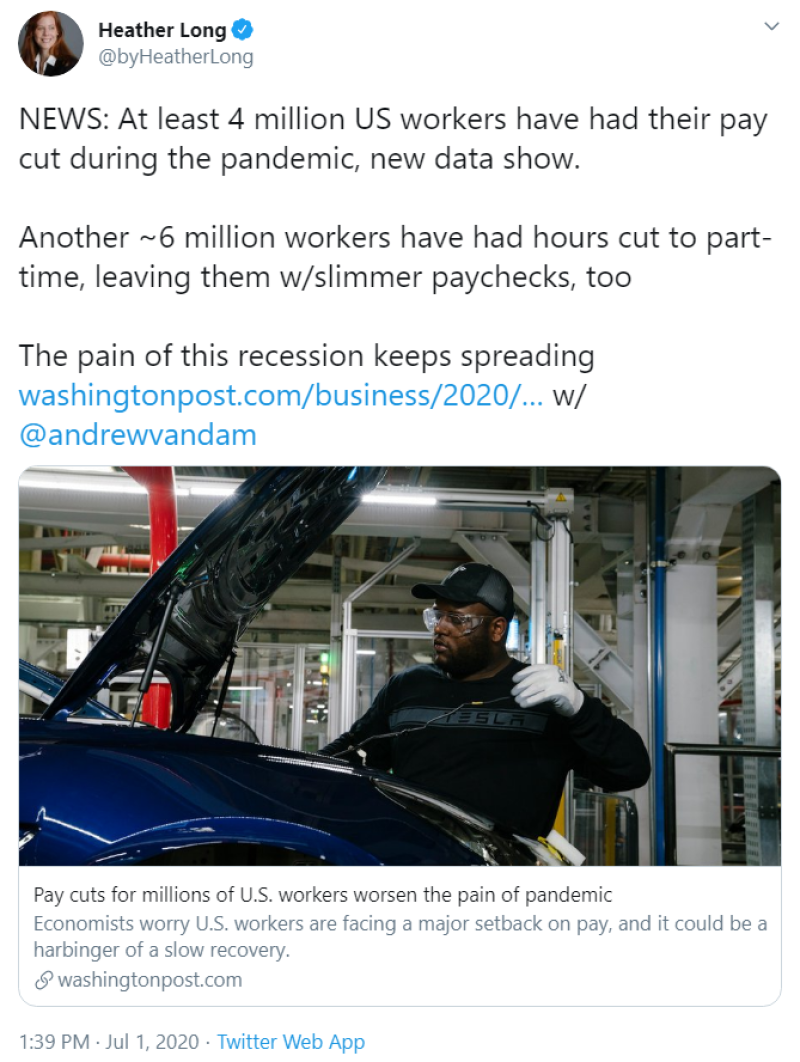 Image source: Twitter @byHeatherLong
According to a study of companies data collected from payroll provider ADP, an employee is now twice more likely to get a pay cut than in times of the Great Depression. The decline in wages in office jobs is fast moving, indicating a longer period of decline and slower growth since this category is usually the last to experience financial difficulties.
Companies have reduced hours of work, leaving lower pay to many seasonal employees. More than 6 million employees were forced to work part-time after the pandemic, while figures from the Labor Ministry suggest they continue to work full-time.
Managers perceive it as a mutually beneficial with some "shared sacrifice": employees should take a wage cut rather than get laid off so that highly qualified employees will be retained in the companies. However, analysts are concerned that these wage cuts could soon become layoffs if the recovery slows down.
S&P 500 futures are also focused on changes in US non-farm employment ADP. Nevertheless, the index has steadily increased in price over the past quarter. This was one of the best quarters for the index in recent times. The index is almost back to the pre-crisis level.