The European Central Bank will launch a special mechanism for financing central banks that are not part of the euro zone. These measures will run until June 2021.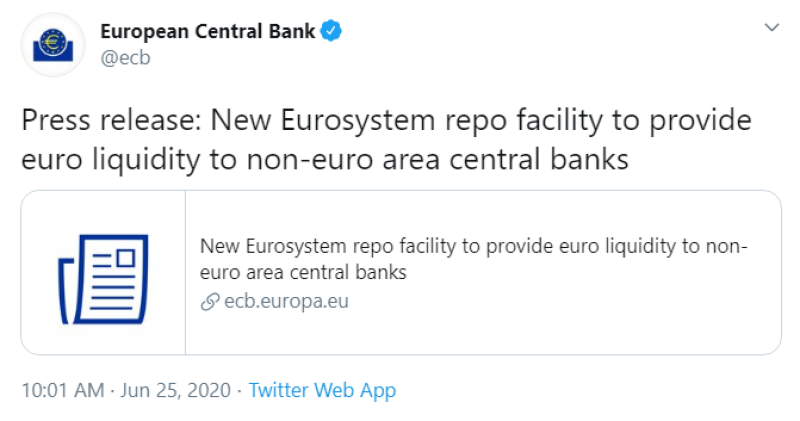 Image source: Twitter @ECB
Additional requirements in euros will be covered by a special REPO mechanism of the Central Banking System (EUREP). These measures are still ahead of the curve.
This mechanism will allow central governments of euro countries to issue debt that will be borrowed by other central banks.
The Governing Council of the European Central Bank (ECB) has decided to launch a REPO reserve mechanism to finance the lack of liquidity in banks that do not belong to the euro zone.
Banks are now facing negative drawback caused by the COVID-19 pandemic. The REPO reserve mechanism is dedicated to help eradicate the negative outcomes of the ECB's monetary policy.
Within EUREP, the Eurosystem must provide a wide range of central banks outside of the area of euro-denominated liquidity with appropriate guarantees provided by the central and supranational governments of the euro zone.
EUREP supports and represents the ECB's bilateral transactions, which illustrate the impact of the euro on international capital markets.