Tesla's shares have been demonstrating rapid growth over the last few weeks. A new round of growth began after the announcement of a 5-to-1 stock split. After that, the stock price rose to $ 2,042, setting a new all-time high.
A Discrepancy in Market Cap-to-Sales Ratio
However, this extremely fast rise, pushing stocks to incredible new all-time highs, also caused a discrepancy. Holger Zschaepitz, an author at Die Welt, stresses how big the difference is between company capitalization and sales:
"Mind the gap: With a market value of $383bn, #Tesla is the 12th largest company in the world, but w/sales of $24.6bn, it is only #458 in the world rankings" Holger Zschaepitz via Twitter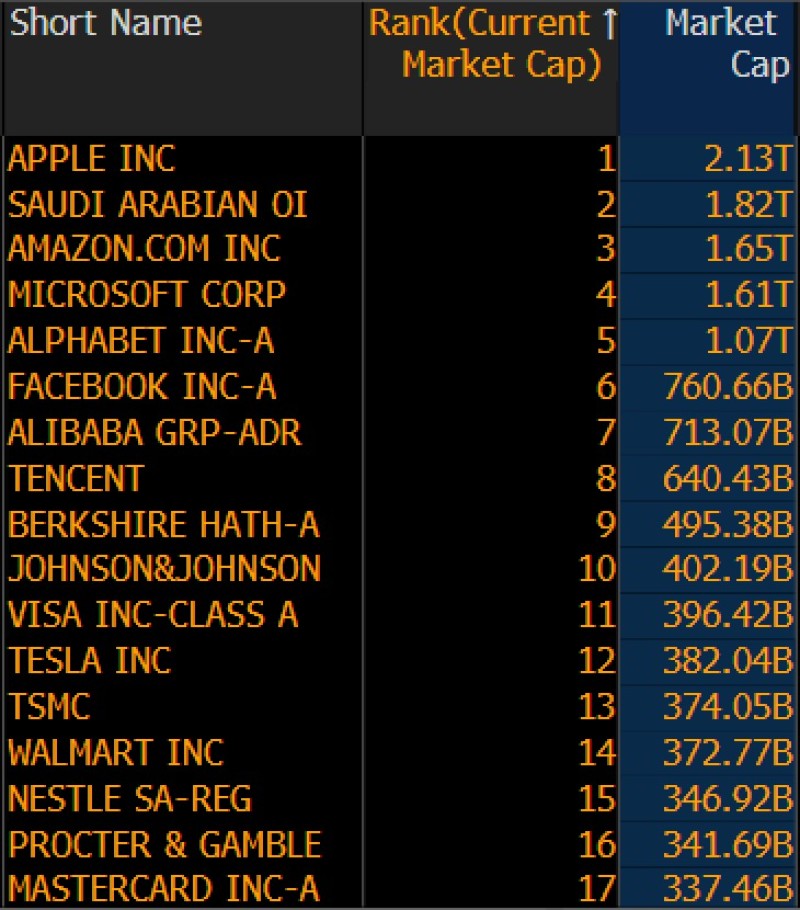 Image Source: Twitter @Schuldensuehner
Price-to-Earnings Ratio Skyrockets
Charlie Bilello, a founder and a CEO of Compound Capital Advisors, also talks about the price-to-earnings ratio. In Tesla's case, it is more than 1000, which is many times more than that of other popular tech companies such as Apple, Netflix or Amazon.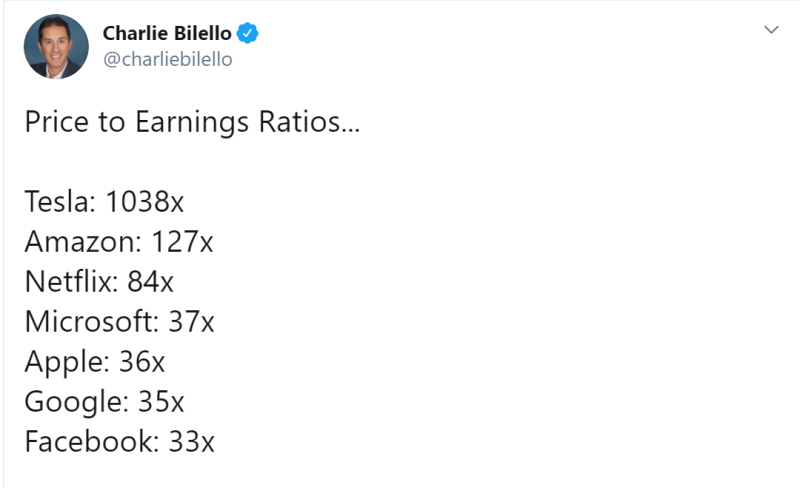 Image Source: Twitter @charliebilello
Thus, the rapid growth of Tesla's shares, as analysts point out, is leading to an increasingly noticeable gap between prices and fundamental factors.