Charlie Bilello, the founder and CEO of Compound Capital Advisors, showed on the charts the capitalization of Tesla in contrast to other car manufacturers. He compared Tesla to General Motors, Ford, Fiat Chrysler, Honda, Daimler, and Ferrari.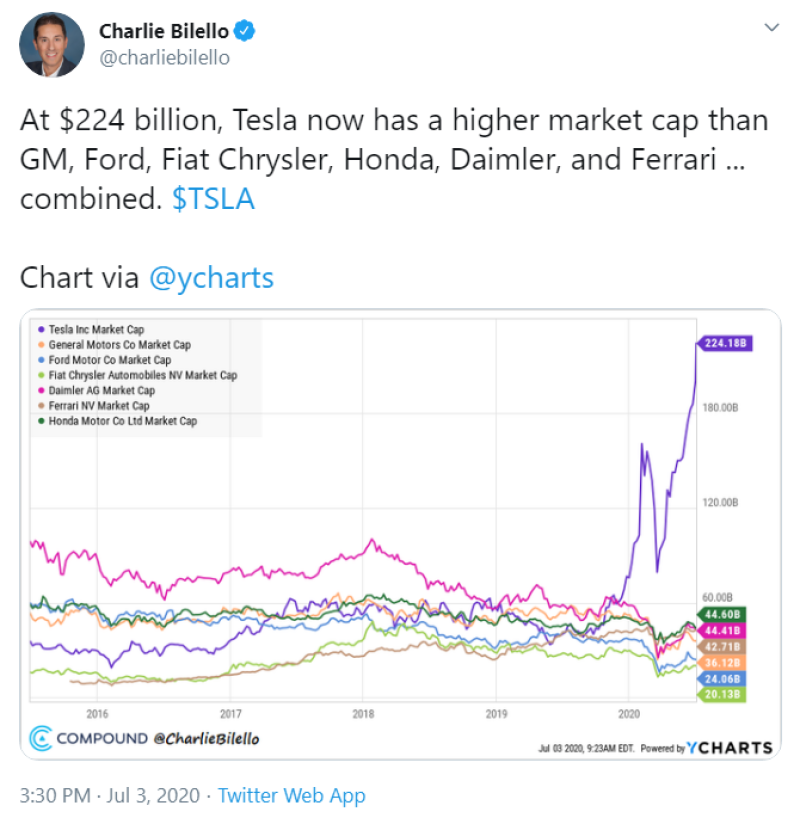 Image source: Twitter @charliebilello
As you can see from the chart, the capitalization of Tesla has grown in times over the past year. If you add up the capitalizations of other car giants, Tesla will still tops them.
However, do not be deceived by capitalization. It does not reflect the full picture and is only an indicator.
If you pay close attention to the profit chart for last year, then all the above-mentioned companies are many times more profitable than Tesla.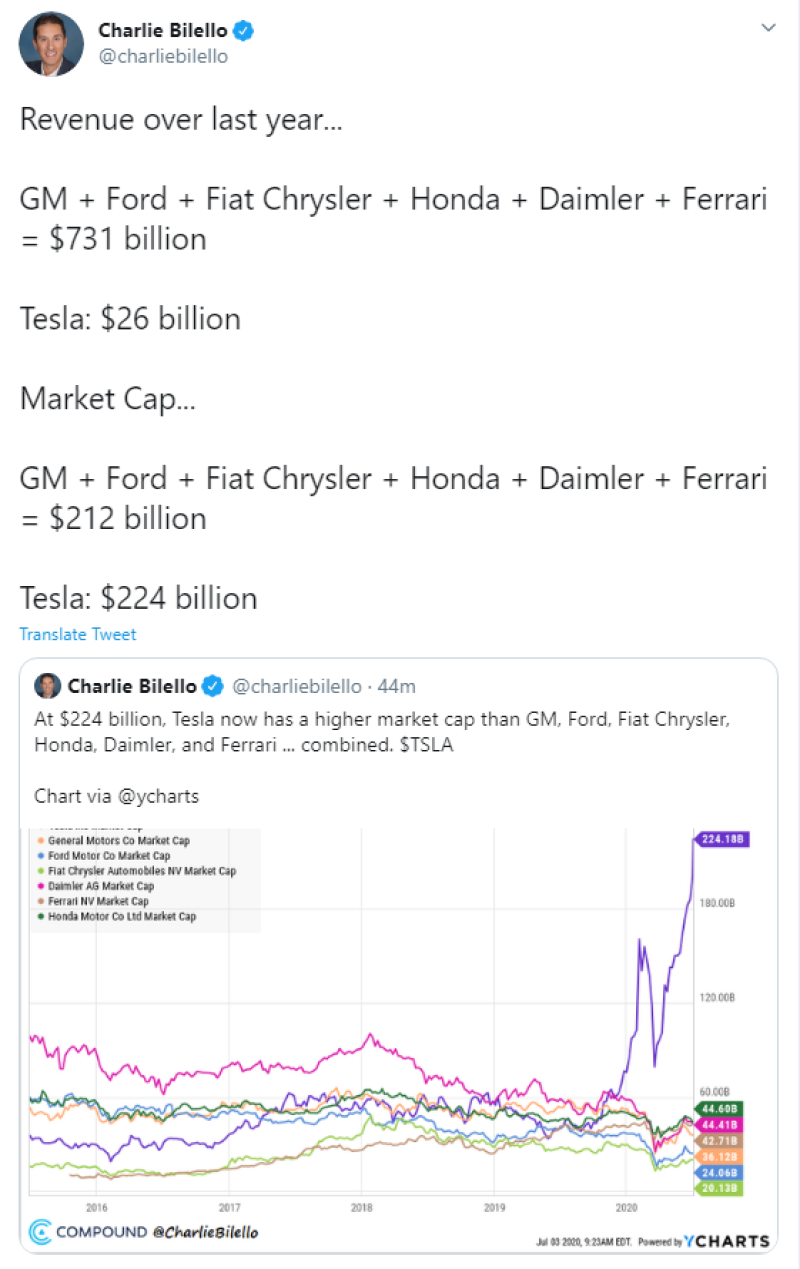 Image source: Twitter @charliebilello
In line with what we reported last week and also ahead of Wall Street expectations, Tesla confirmed its delivery number and production number of Q2. It has sent Tesla's valuation to a new all-time high of over $224 billion.
Let us recall that analytical agencies set price targets for the share price at $1,250. This indicates confidence in what the company does and what direction it follows.