During the regular trading day of Thursday Starbucks company fell to a record of $88.98 during the day and closed down the working day with $86.48.
On Friday, the price was normalized and even made an attempt to rise. The share price rose +1.25% on Friday. The reason for this was the addition of shares to the list made by the famous investment bank, Goldman Sachs.
This information was published on Twitter by New Your City Centre's board member, Carl Quintanilla.
Some interesting stock buckets from Goldman today, like: "Stocks to Focus on When We Get a Vaccine" Carl Quintanilla @carlquintanilla via Twitter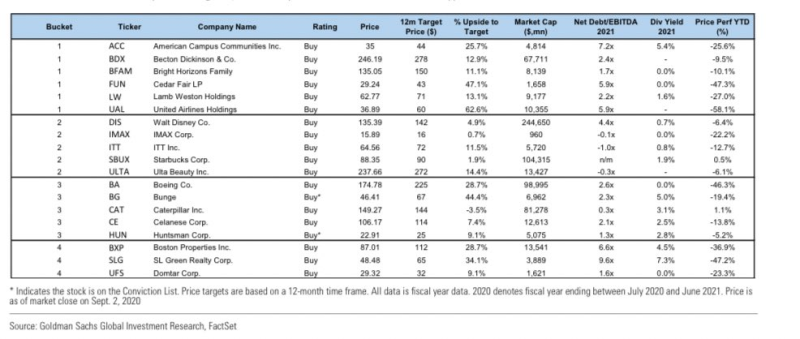 Image source: Twitter @carlquintanilla
This list is made for the time when the vaccine is goin to be found. In addition to pharmaceutical companies, there is also a Disney company, whose shares has also experienced a dramatic fall.
With 1.17 billion of outstanding shares and 1.17 billion shares in the new floating market, SBUX's market cap hit $99.20 billion. Compared to an average trading volume of 9.26 M shares, SBUX hit 10,996,726 on the latest trading day, thus the presence of market guards.
Total Capital Gain for SBUX is now 49.81 and the company's return on Spent Capital is now 47.02. In contrast, the gross debt of the SBUX is estimated at 224.58, with net debt of 58.46.
Such positive fundamental data can serve as a great basis for further growth, which may begin after the current correction.