Nvidia is Going to Buy Arm Ltd, Chipmaking Company.
Nvidia is in talks to buy Arm Ltd., which manufactures the chips, according to Bloomberg. Arm company was previously acquired 4 years ago for $32 billion by the Softbank. Nvidia is the largest GPU manufacturer and is expanding the use of the gaming component in new areas such as AI processing in data centers and self-driving cars.
According to the sources close to both companies, they are looking to make a deal soon. This acquisition for Arm could be the largest one in history of the semiconductor industry as companies now seek to diversify and scale.
It is worth to note, however, that any deal between Nvidia and Arm is likely to come with regulatory scrutiny as well as generate some resentment from other users.
Direct Competition with AMD and Intel.
This deal will cost Nvidia a lot, but it will allow the company to compete with Advanced Micro Devices Inc. and Intel Corp., more directly due to the ability to produce both CPU and video cards. According to experts, Nvidia may buy Arm Ltd. for about $55 billion.
Despite this promising news, the company's shares experienced a slight setback today. They are now trading at 1% less than their opening price was.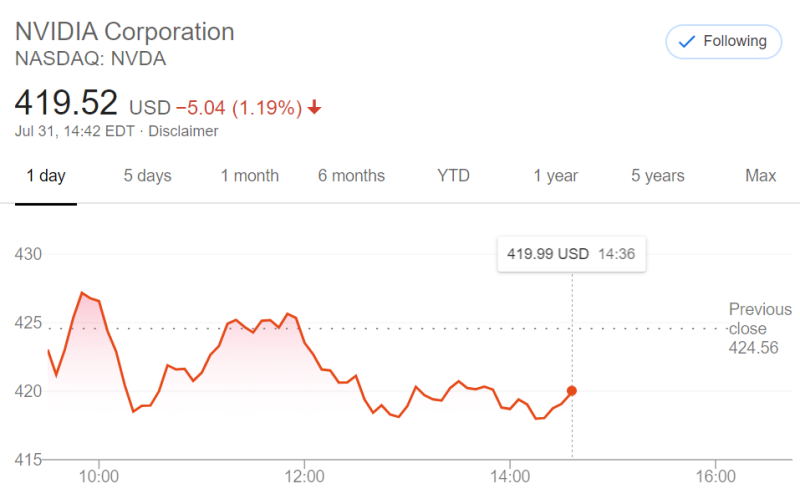 Image Source: Google Finance NVDA