According to Bloomberg, Novavax (NVAX) got the US Department of Defense contract for the anti-COVID vaccine. However, the current piece of news has not positively influenced the rate of the share. Moreover, the rate has declined by around 20% since May 18.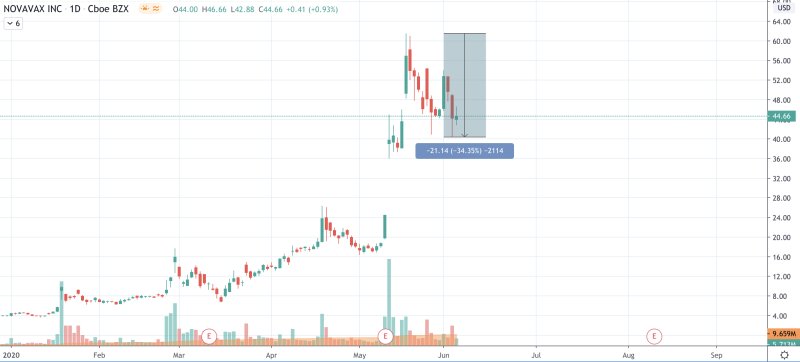 Image source: TradingView NVAX
Early biotechnology and pharmaceutical companies such as Moderna (MRNA), Johnson & Johnson (JNJ), Pfizer (PFE), AstraZeneca (AZN) and Merck & Co (MRK). Moderna, Johnson & Johnson and AstraZeneca have already received financial assistance from the country.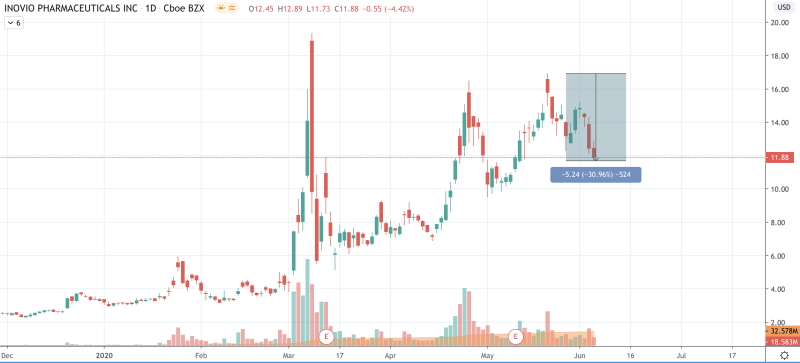 Image source: TradingView INO
Besides NOVAVAX (NVAX), Inovio (INO) is also working to find the vaccine from the Coronovirus decrease. The price of the share is also going down after reaching the peak at 19$ in March 2020. However, over the last few days, the decline has constituted about 5%.