Nio, a pioneer in the premium electric vehicle market in China, is down by more than 7% today. This happened after the better-than-expected quarterly report was published.
Positive Results of a Quarterly Report
According to Yahoo Finance, the company's revenue in the second quarter increased by ¥ 3.7 billion. This is 147% more than the revenue was in the second quarter of 2019, and 171% higher than the results of the first quarter of 2020.
Despite the fact that the company still generates losses, their size has also decreased significantly: experts assumed losses of 1.8 yuan per American depository share, and the real figure turned out to be 1.08 yuan per ADS.
The company has previously reported a significant increase in the number of deliveries. In July their number grew by more than 300% compared to that of last year. This trend turned out to be relevant for the entire first half of the year. Nio informed that it delivered more than 10,000 cars in the second quarter of 2020 compared to 3,838 vehicles delivered in the first quarter of this year.
NIO Stocks are Falling by 7% Despite Promising Results of the Report
Contrary to the positive report and the large increase in the number of deliveries, NIO's share price dropped significantly today. During the trading session, it decreased by 12% against the opening price and 7% against yesterday's closing price.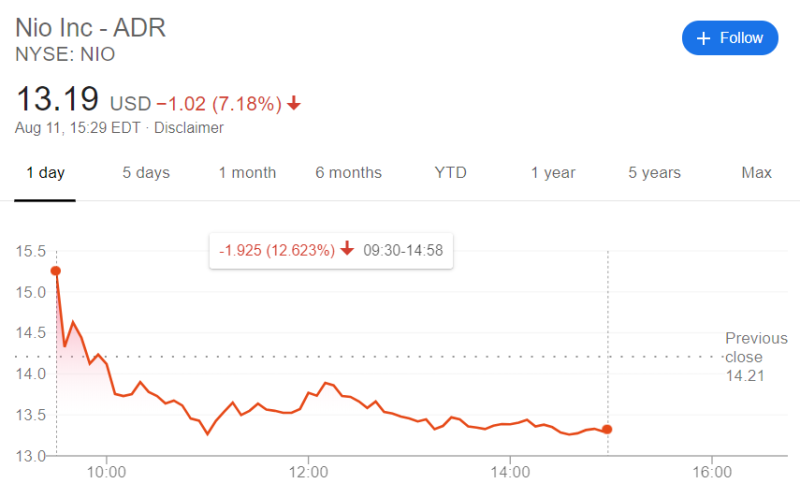 Image Source: Google Finance NIO