A pioneer in the premium smart electric vehicle market in China, announced today that car deliveries increased by 10% in July. Arno Lacompte believes that the stock can grow up to $20.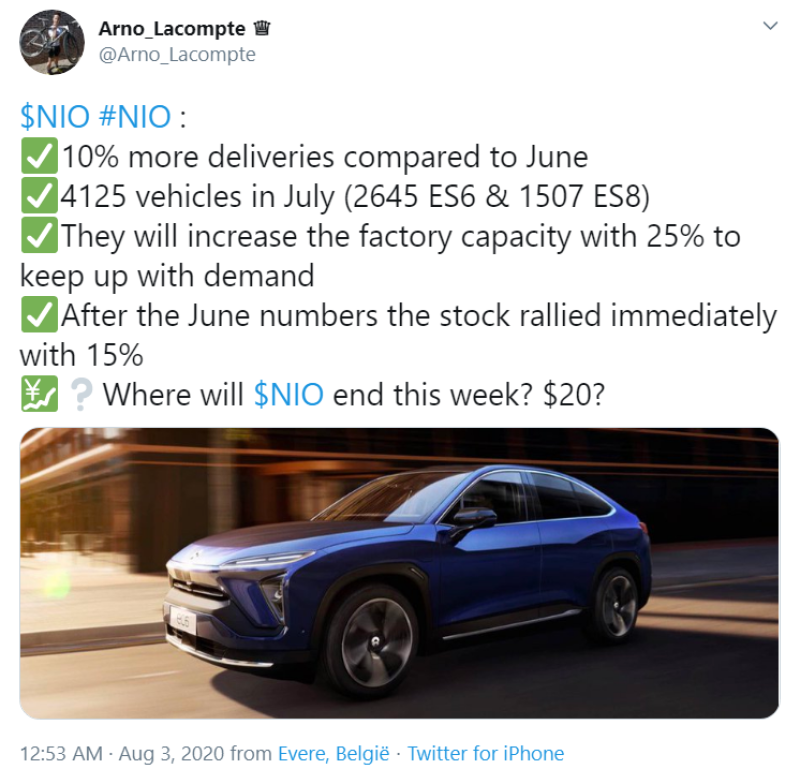 Image source: Twitter @Arno_Lacompte
In July of 2020, NIO supplied 3,533 vehicles, a robust growth of 322.1% year-on-year. The deliveries included 2610 ES6s, high-performance luxury smart electric SUV 5-seater, and 923 ES8s, and the compact smart electric flagship 6-seater, and business seven-seater SUV. The combined ES8 / ES6 supplies exceeded 49,615 vehicles as of 31 July, 2020, 17,702 of which had been supplied by 2020.
The reaction of the share price was not long to come, the price on the premarket on Monday jumped by +5.5%.
The share is currently trading at $12.56. The next level of focus is the weekly closing of $12.70, followed by $14.09 at the mid-July period, and a strong closing of $14.90 at the beginning of the month. Bulls have $16.44, 52 weeks high as their target.
The subsidies for the previous week were $11.69, followed by $11.09. The next point is the psychologically significant level of $10.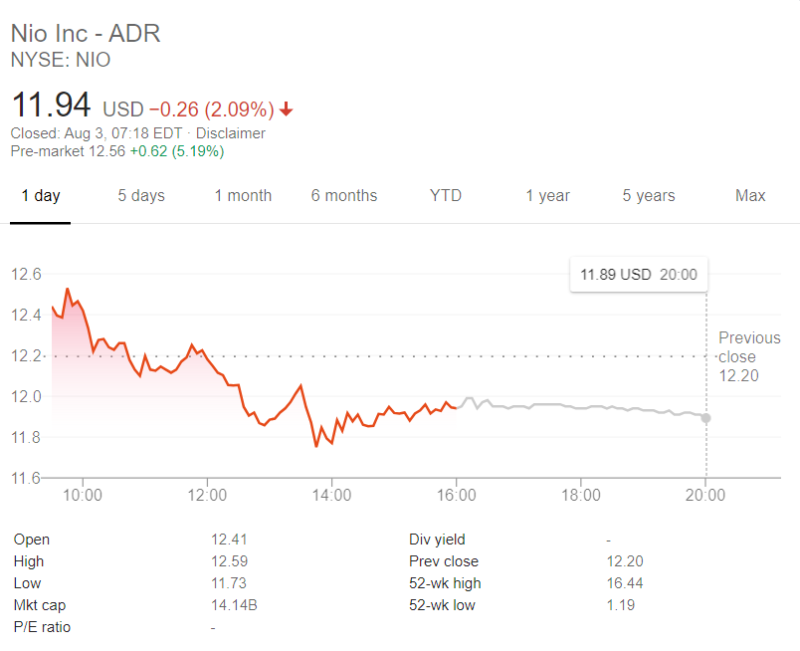 Image source: Google Finance NIO
Let us recall that NIO is competing against American electric cars manufacturer, Tesla, for a share in the Chinese market. The battle is still going, share your thoughts in the comments.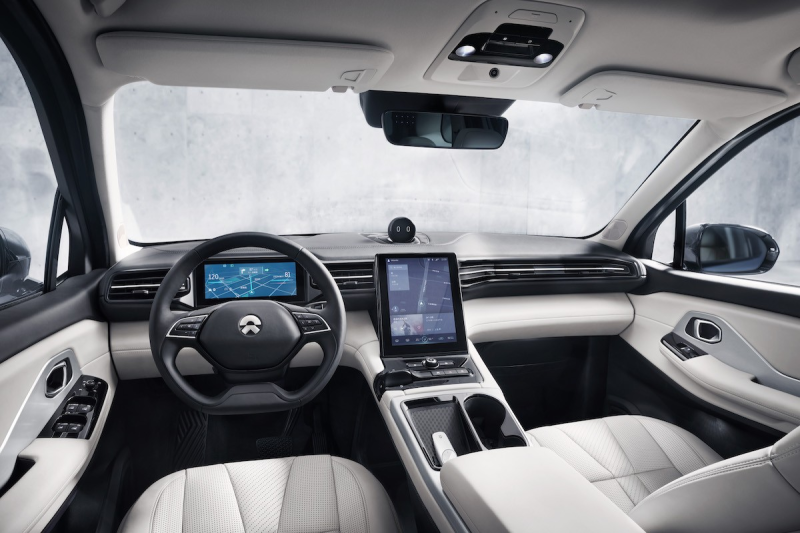 Image source: techinasia.com