According to the analyst Sven Henrich (@NorthmanTrader), NASDAQ 100 futures keep rising, having set the all-time high at 11,000. At the moment, the index is located at 25% above their daily 200MA.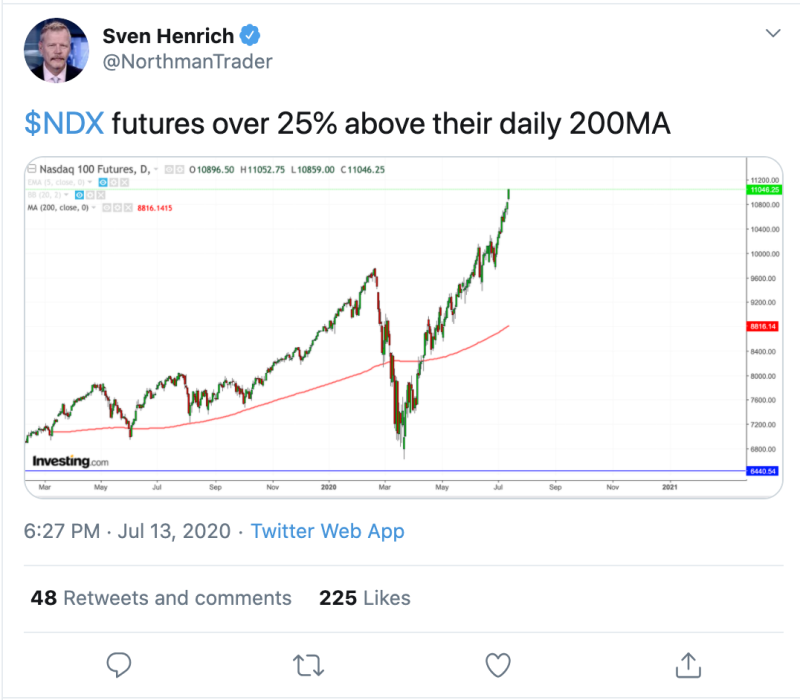 Image source: Twitter @NorthmanTrader
Even though the NASDAQ 100 has risen by 13.61% over the last two weeks, it might have reached the local peak, which was followed by an ongoing correction.
Image source: TradingView NASDAQ 100
The index has dropped by 3.50% over the last 24 hours. However, the decline might not have stopped yet and it may last until NASDAQ 100 reaches the position of 10,300 points. In case it falls below 10,300 and fixes there, the bullish scenario will be cancelled. Currently, the decrease is considered to be a correction, and not the beginning of a bearish wave.
NASDAQ 100 futures are trading at 10,602 at press time.