Even though the stocks market still remains in the green zone, its bullish impulse is not so powerful anymore as it was in May. However, according to Marketwatch, some shares are performing much better than the majority of stocks. Mainly, it applies to the Dow Jones Index (DJI) and the S&P 500.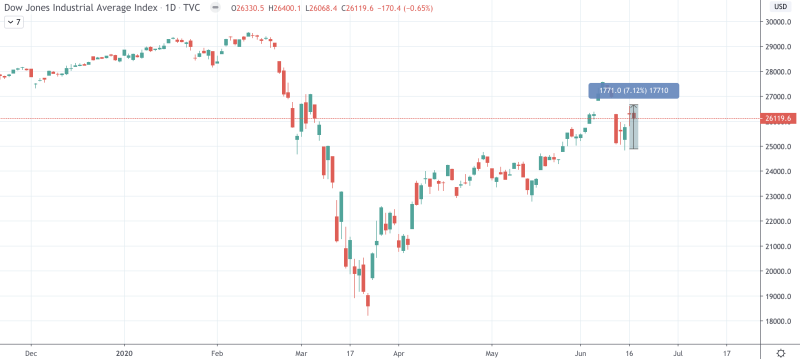 Image source: TradingView DJI
As one might see on the chart, there was a short drop of DJI to around 25,000 points. However, the index has bounced off, having risen by around 7% over the last few days.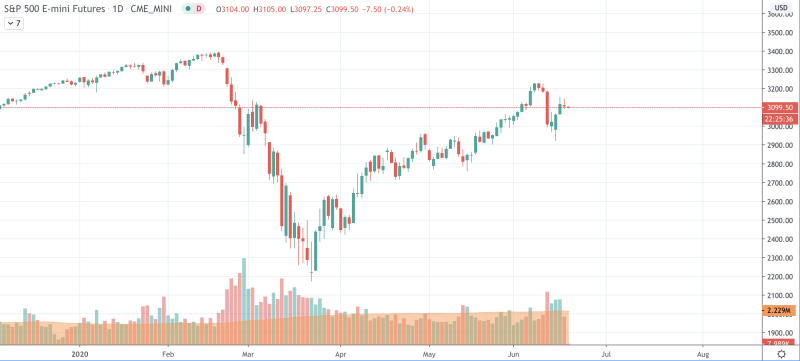 Image source: TradingView S&P 500
The S&P 500 index is trading in almost the same direction. Buyers have bought back the drop caused by bears at the end of the last week. The current price of the Index is $3,099 points.