According to Bloomberg, Apple will soon announce the transition to its own processors in the Mac instead of using Intel chips. This may take place as early as in June 2020.
The new processors will be based on the same technology as the iPhone and iPad chips developed by Apple. However, future Macs will still be running the macOS operating system, not iOS software. The reason for Apple's decision is based on the difficulties with the annual increase in the performance of its processors, which may delay or disrupt the production of future Apple computers.
Apple occupies about 10% of the PC market, so the change may not greatly reduce Intel's sales.
Image source: TradingView APPLE
The price of the stock has been positively affected by the news, as a result, APPL has gained 4% over the last 24 hours.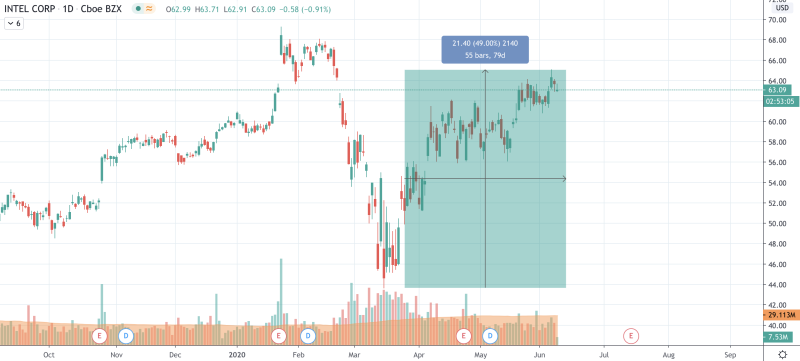 Image source: TradingView INTC
In terms of Intel (INTC), it is also going up, however, it has not shown such a blast today as APPL. Since March, the share's price has increased by almost 50%.