The world's most valuable tech company, Apple, is trading higher on Monday as Wall Street analysts raised their target price due to high expectations of iPhone 12 and the company's market capitalization, which is approaching $2 trillion.
Wedbush and Deutsche Bank rise AAPL target price
Jeriel Ong, an analyst at Deutsche Bank, raised his target price for Apple's stock by $40 to $480 per share. He believes that Apple's stocks are of the highest quality and most promising on the market.
Dan Ives, an analyst at Wedbush Securities, also increased his target price for Apple to $515 per share. That's $35 more than the previous estimate, and also the highest figure on Wall Street. The analyst believes the iPhone 12, Apple's first 5G smartphone, is going to be a real technological breakthrough, and now the market is underestimating the growth in consumer demand for the next Apple products.
Apple's stock price grows by 1.5%
Investors reacted positively to the increase in the target price by two organizations at once. Apple's shares are up by approximately 1.5%, bringing the company closer to a $2 trillion market cap.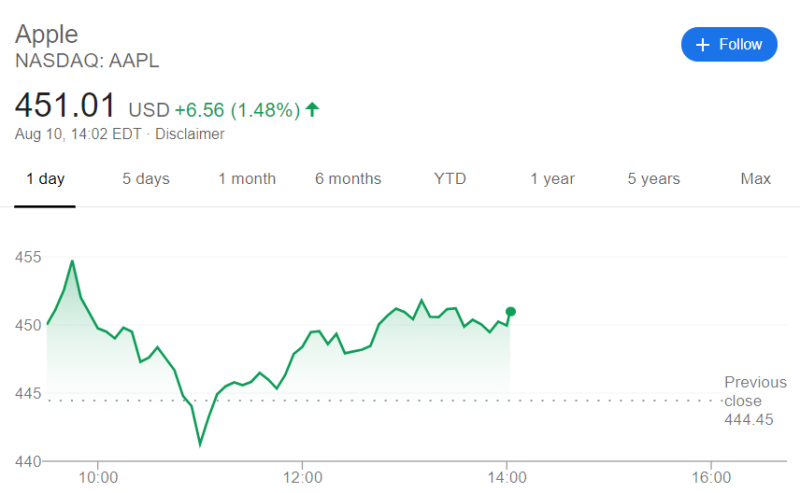 Image Source: Google Finance AAPL
The Apple share price exceeded $400 for the first time at the end of July, when, after promising quarterly earnings, the stock jumped by more than 7%.