According to @FirstSquawk, Airbus (AIR) is preparing a plan to restructure the company in response to the crisis in the airline industry caused by the coronavirus pandemic.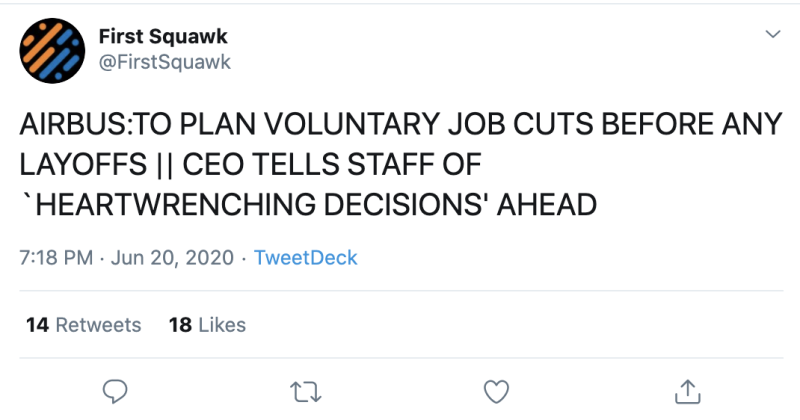 Image source: Twitter FirstSquawk
The head of Airbus warns that global air traffic figures will return to the level of 2019 not earlier than in 2023, and possibly only by 2025. According to preliminary estimates, restrictions on the distribution of the coronavirus in the world will lead to a 40% reduction in Airbus production in 2020-2021 period. The company's development plan, adapted to the situation with the coronavirus pandemic, may be presented in late June - early July.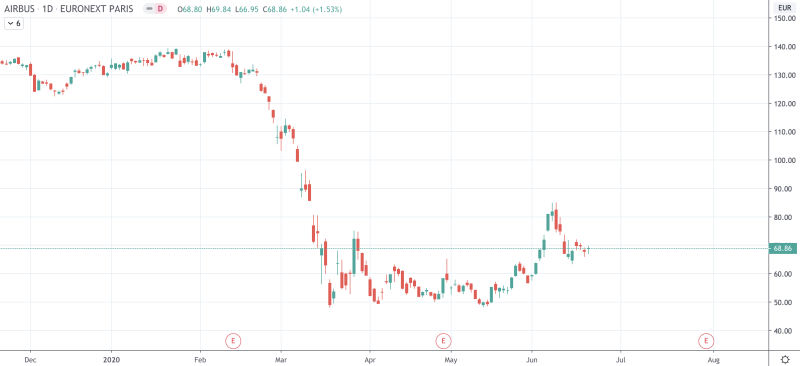 Image source: TradingView AIR
The rate of the Airbus share (AIR) has ignored the current news in terms of the volatility increase. During the dump in March 2020, AIR found support at $50 and the growth has continued to $85. At the moment, the share is trading at $68.86.