Elisabeth Schulze, a reporter from CNBC, illustrates how stock dynamics of the 10 largest companies in the S&P 500 differs from the remaining 490 smaller companies.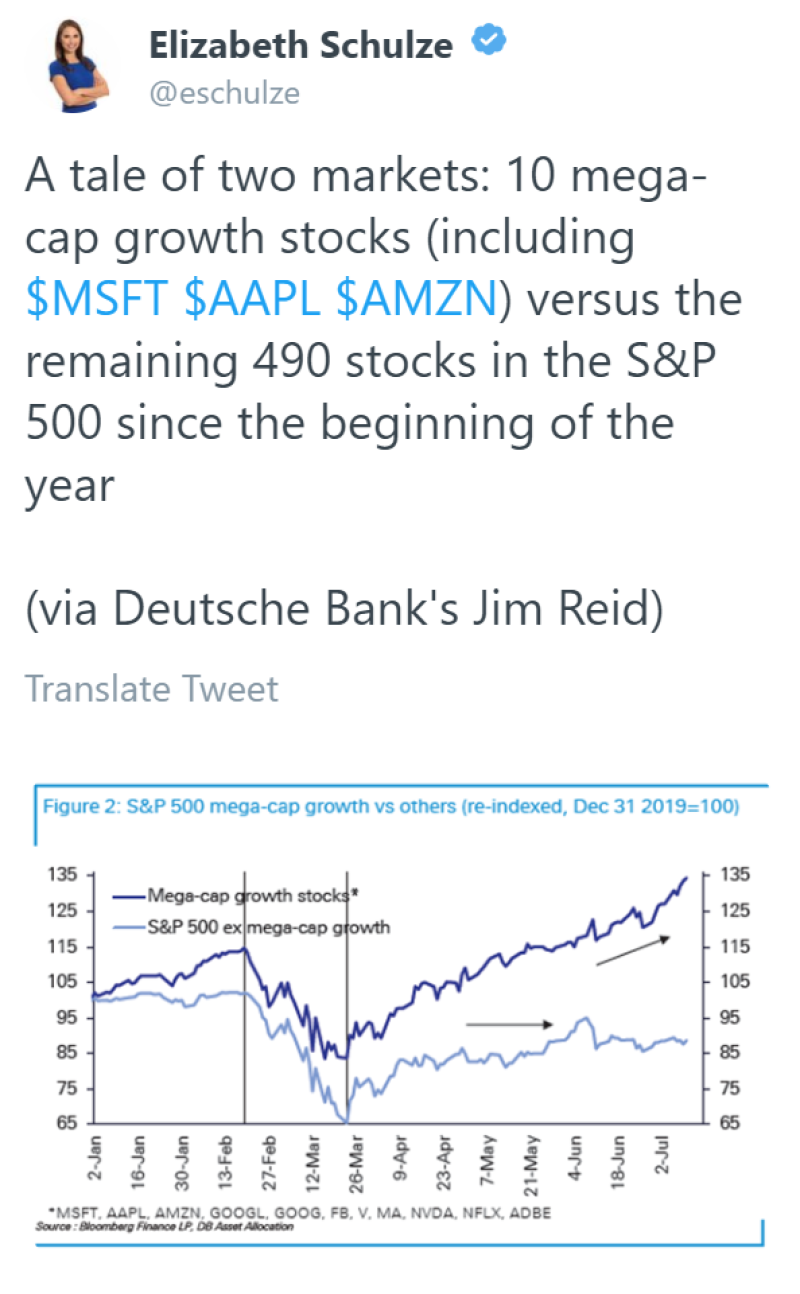 Image Source: Twitter @eschulze
Despite the significant difficulties caused by the pandemic, the largest companies, such as Microsoft, Amazon, Google, Apple, Alphabet, Facebook, Nvidia, Adobe, Visa and MasterCard, have grown by about 35% since the beginning of the year. Smaller companies, on the contrary, not only did not increase in price, but this time, but even fell by almost 15%.
A Possibility of A Bubble.
Thus, there is a significant gap between several giants and everyone else in the S&P 500 index, which reflects the U.S. economy. At the same time, this gap seems to continue its growth, which might be considered to be a tech companies' bubble.
Earlier, analysts have already reported the alarming trend of extremely rapid growth in shares of major companies, while smaller companies are not subject to such explosive growth. According to Sven Heinrich, such situation in the market may indicate the inflation of the biggest bubble in market history.