The Federal Reserve issued a press release on Thursday notifying the public that it is conducting research to better understand the opportunities and risks associated with central bank digital currencies.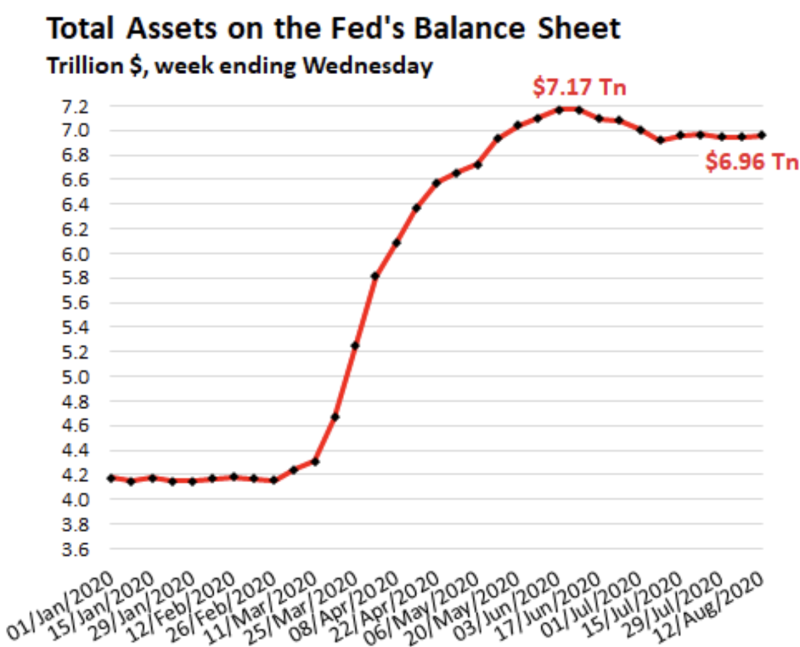 Image Source: wolfstreet FED balance sheet
Ways to Implement the Digital Currency
The US Federal Reserve (FRS) has invited the Massachusetts Institute of Technology (MIT) to study the impact of the DLT and the digital dollar on the financial system.
Lael Brainard, a member of the US Federal Reserve Board of Directors, made such announcement. She mentioned DLT tests, which have been conducted by the US Central Bank for several years. The regulator is investigating the impact of the digital currency on the existing payment ecosystem, monetary policy and the banking sector, and whether the digital dollar could become a threat to financial stability.
According to Brainard, the coronavirus pandemic has heightened the need for a resilient payment infrastructure that is accessible to all Americans. In March, US Democratic Party deputies planned to present a bill aimed at stimulating the American economy amid the pandemic. It included provisions for a digital dollar that was to be used to make payments. However, these provisions were later removed from the bill.
However, the FED emphasizes that its current projects are far from a prototype digital currency, and are solely aimed at improving understanding of the opportunities and limitations of the respective technologies.