In of the latest tweets, Vitalik Buterin compared the cryptocurrency market with the traditional one. He mentioned that cryptocurrency should have been as stocks, however, the result was completely different.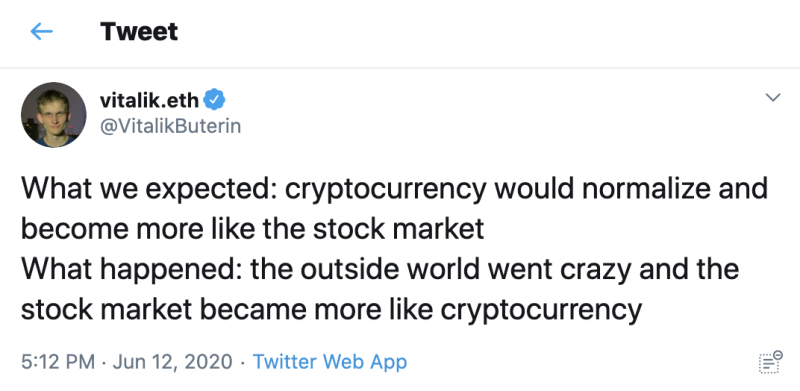 Image source: Twitter @VitalikButerin
Mainly, the volatility has increased since mid-March when both the stock market and the cryptocurrency one collapsed. The S&P 500 index has lost 35% of its share when the pandemic started.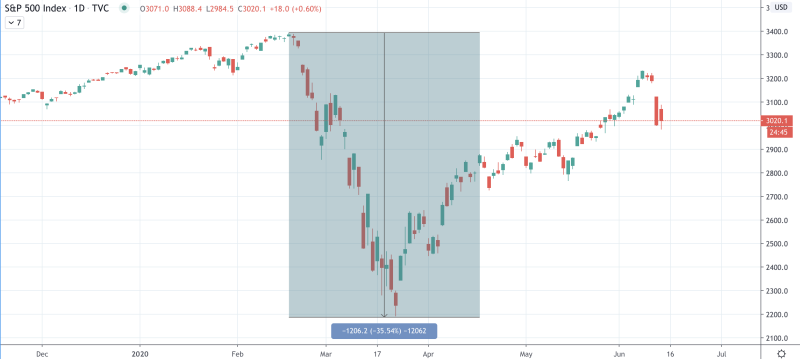 Image source: TradingView S&P 500
In terms of the cryptocurrency one, it also sharply went down. The creation of Vitalik Buterin (@VitalikButerin), Ethereum (ETH) decreased by 70% which confirms the direct correlation with the traditional market.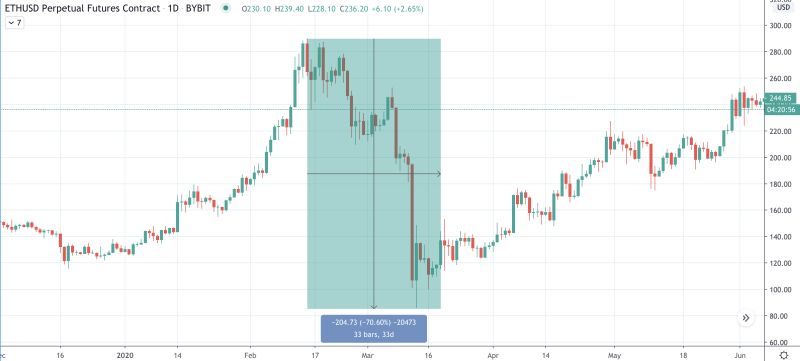 Image source: TradingView ETH