Nasdaq Might Fall, and No One Is Ready for It
@MacroCharts, an experienced market analyst, points out that the sharp rally in the Nasdaq, which ended with the all-time highs in early September, could lead to an incredible drop that makes the September correction seem insignificant.
Turning to historical data, he focuses on how rapid and powerful the growth was: more than 76% of trading days during the rally, the Nasdaq index rose. Historical data collected over the past 30 years show that such explosive growth often ended in decline.
$NDX peaked in early Sep after a massive & historic UP streak ended.Stocks didn't always collapse from these extremes – but at a *minimum*, spent months chopping violently.1) NO one is ready for such a scenario.2) IF history repeats, this gauge is a very long way from oversold. @MacroCharts via Twitter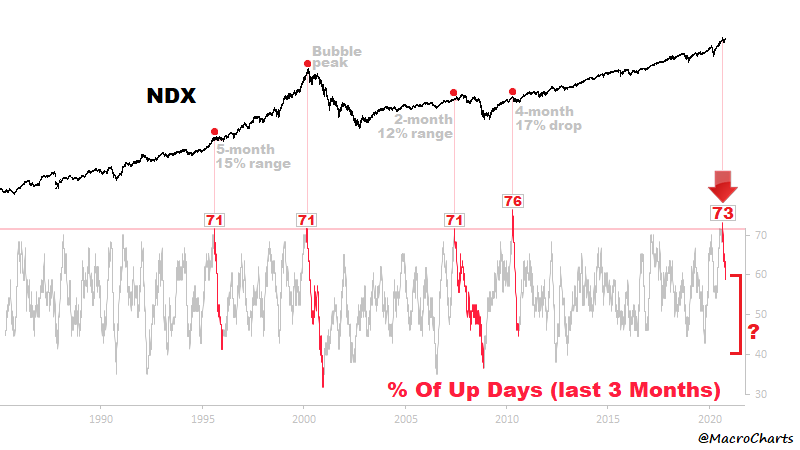 Image Source: Twitter @MacroCharts
The Nasdaq Index had a hard correction in 2010 and 2008, and even earlier in 2000, during the collapse of the dot-com bubble. Each of these strong corrections was preceded by a rapid rally, during which the market rallied for at least 70% of the days in a specific time frame.
The analyst notes that rapid growth did not always end with a sharp correction, as was the case in the aforementioned cases. However, he also says that if this happens, it will turn out that the correction that took place in September was only the beginning, and the index is still very far from being oversold. Besides, in his opinion, no one is ready for this scenario now, and this probably means that such a correction will bring panic to the market.
Other S&P 500 and Nasdaq Concerns
Earlier, the analyst had already informed the owl of his opinion on the prospects for the development of the Nasdaq index, but then he was more positive. He reported that a stair formation was forming in the volatility of the Nasdaq index, signaling a rather fast spurt, but he was not sure in the direction of this spurt.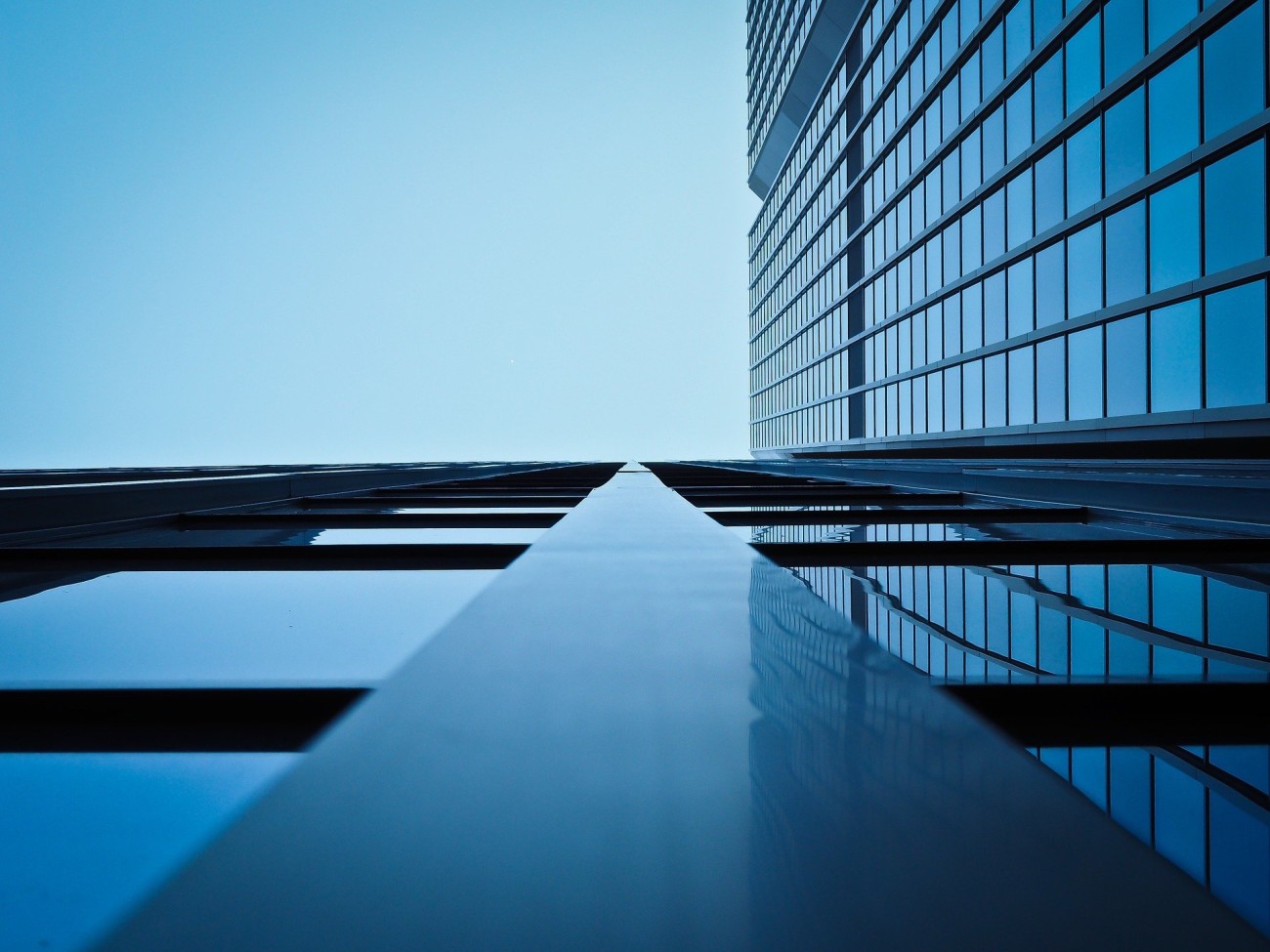 However, concerning the S&P 500, another flagship of the US stock market, he was more categorical and stated that the index is now in an extremely volatile state. With over 40% of incoming stocks still below their 52-week highs, although the market itself has already recovered from the correction, any major sell-off could turn into a massive correction of the entire index.