If you are a business owner, seeking strategies to expand your business's reach, the final plan will depend totally on your company profile and its products or services.
It is exactly the reason you must ignore the rules and begin considering alternative success tactics – something we will cover in this article.
9 Recommended Strategies to expand your business in 2022
You should check out this write-up if:
You are prepared to move your business forward, irrespective of its size.
You're trying to find a fantastic approach to growing your business digitally.
You need strategies to expand your consumer base and diversify your sources of income.
Well, let's jump right in!
1. Increase client engagement
The number one item on this list is making sure customers are engaged since it's the key to developing a devoted clientele.
Retaining your current customers is much more economical than finding new ones. Consider implementing a loyalty scheme, for instance, to encourage repeat business from existing consumers.
Prior to considering acquiring additional clients, you must ensure that you're currently meeting the requirements of a precisely defined customer base. Via your customer care portals and consumer reviews, ascertain your current clients' demands, and then allow their feedback to gain insights for your expansion strategy.
Keep in mind that although customer input is crucial, your digital business also has to be mindful of the marketplace and its competitors.
The second side of customer involvement is market research, and by combining the two, your company should be able to view the broader context in terms of client needs.
2. Highlight your USP (unique selling point)
Your company's USP is what makes your clients tick and pick you above other companies and your immediate competitors.
You should consider the goods or services your company provides and the problems it alleviates for potential consumers — to determine the USP from your customers' viewpoint.
You can categorize USPs into the following segments:
Price: Your offering is more reasonably priced than that of rival companies.
Products: Compared to other companies in your core industry, your company offers products that are of a better standard or are more environmentally friendly.
Services: In comparison to other businesses, your company provides superior customer care, after-sales assistance, warranties, specific details, and additional facilities.
For instance, your items might be constructed of better materials than those of your rivals.
Incorporate your brand's USP into all parts of your business model and keep planning ahead in order to effectively harness it.
3. Make the ordering procedure simple and safe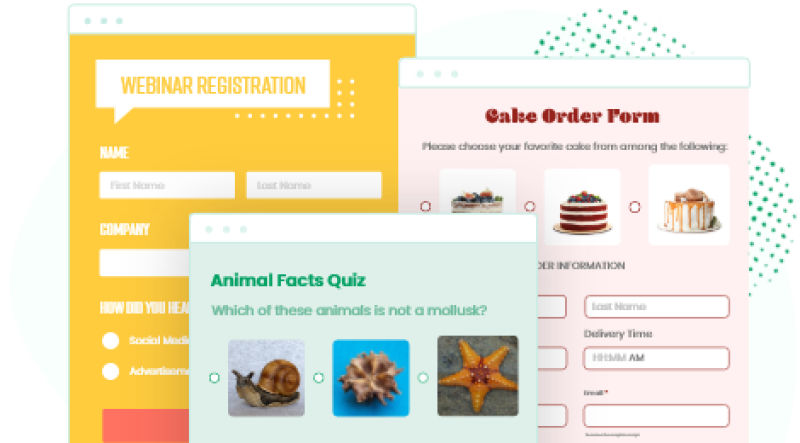 Image source: www.123formbuilder.com
If your company accepts payments digitally, you should think about developing a secure and seamless ordering process — from the time the customer places an order until the time you receive the order information and handle the payment details. 
In such cases, online order forms serve as an adaptable, safe, and versatile tool to meet the demands of your organization. 
It's the way to go if you have sales to make and digital payments to collect. They can be made securely without the need for custom coding free form templates.  
Additionally, strong SSL (secure sockets layer) connections, data encryption, and security options — such as country filtering and password protection, ensure that the consumer purchase order is secure.
Order forms provide particular payment integrations with one or more available payment gateways. You may even follow up with your buyers using email notifications to find out more details about the initiative, the preferred work structure, and additional specifics, which will please them and increase your sales.
4. Increase your web presence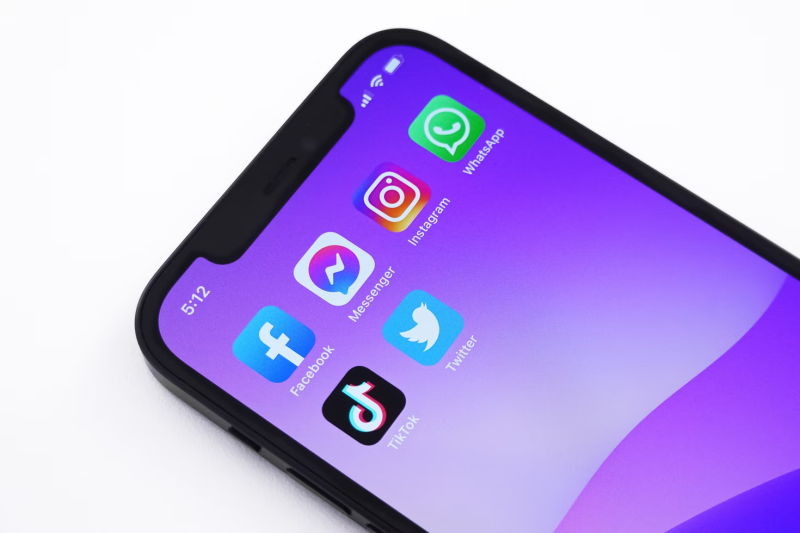 Image source: unsplash.com
The most effective strategy to draw in new prospective customers is to increase your business's internet presence. You must strengthen your online footprint in order to actualize the growth prospects of your business.
In general, there are three ways to accomplish this:
Marketing: To attract new leads, utilize paid ads, content marketing, plus email marketing.
SEO (search engine optimization): To reap the benefits of fresh prospects from organic traffic, optimize your site for SEO.
Social networking: Establish a strong digital presence on the social media channels that your target demographic favors and utilizes the most.
Your business needs to take a few factors into account before putting into practice a successful social media strategy.
Choose the proper platform:
a) Facebook
b) Twitter
Consumers react to the speed that Twitter offers. It helps with customer service, answering straightforward questions, and remaining informed on subjects that change quickly.
c) Instagram
Instagram is ideal for marketing strategies like influencer marketing which prioritize close user connection. As a network that promotes visual content, it enables your company to convey an alternative viewpoint.
d) LinkedIn
LinkedIn, a B2B (business-to-business) and B2C (business-to-customer) social media platform can be useful for connecting, building social validation, and gaining the trust of potential partners and clients within your industry.
5. Improve your current service and product lines
The conventional wisdom would have you believe that scaling service-based companies is considerably more difficult than scaling traditional product-based firms.
The reality is that the secret to expanding your business is the same, regardless of whether it is focused on services or products. Thinking of a service-based firm like a product-driven one is the greatest approach to expand it.
What does it mean for your consumers?
Describe your strategy and the primary requirements of your intended audience.
Code the phases of your firm's product lines or production.
Give details about the members of your team members' roles and positions.
Thereafter, it's crucial to develop a brand message that highlights the issue you are addressing for your clients rather than the advantages of your offering.
Last but not least, demonstrate the actual results from your items before your consumers to ensure that the original issue has been resolved before capturing new markets.
Add new products and services
An excellent method to boost sales and provide your clients new possibilities is to expand your business's product line with additional services or items. 
Utilize web resources and customer service to learn what things your clients are actually looking for and which topics are trending.
Growth can only be aided by variety when the new goods actually boost consumer satisfaction. Otherwise, it could easily turn into an expensive error that doesn't result in the revenue you were hoping for and disperses your team's attention.
6. Adapt to changing times
The maxim "adapt or die" in corporate growth may be familiar to you.
The capacity to adjust is essential for surviving in unpredictable and volatile economic environments. But more significantly, this also is the secret of seizing opportunities to rapidly make profits.
Your company should be adaptable and your staff should constantly be aware of the most recent technological advancements and industry trends.
Spend part of your workweek studying about market shifts, and if required, allocate funds to conventions and networking activities to acquire the most recent information.
7. Participate in industrial networking events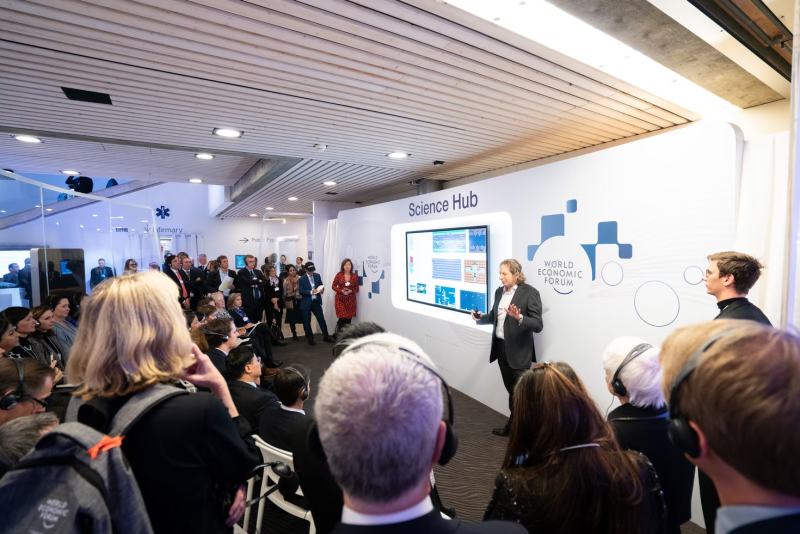 Image source: unsplash.com
There are numerous advantages to attending meetings and events, as well as getting to know other business leaders from different sectors.
Conferences, trade exhibitions, and seminars are the ideal settings for networking with professionals and showcasing your company to potential prospects and loyal customers. Even if you may not make any deals on that particular day, the individuals you meet can lead to long-lasting alliances, which will encourage expansion.
At a convention, try and listen to others speaking about their experiences rather than only promoting your own firm. Be sure to maintain your relationships with new businesses on social networking sites like LinkedIn, following the conference.
8. Create stellar content
Practically speaking, your marketing strategy must involve a thorough content calendar. 
Prior to creating content, it's crucial to establish your demographic and think about the kind of topics that would interest the customers who follow your business.
Next, make sure you timely and frequently publish your material. Always give priority to videos and graphics since they are among the most successful media formats. Additionally, you can go for user-generated content. In addition to receiving far better engagement, content developed and posted by consumers is a cost-effective alternative.
People will frequently begin speaking about your company online naturally if you establish a strong brand image that users enjoy.
9. Track and adjust
Data, analysis, and testing are among the most effective tools to promote thoughtful, deliberate growth. It's crucial to understand that without statistics, you are effectively striving to optimize your site blindly, despite the fact that analytics systems can initially seem intimidating.
The good news is that there are many ways to get the facts you need to pose the relevant questions and give proper answers.
Finally, it's crucial to take the A/B test as much as possible. You can compare two variations of an item using A/B tests to find which is a better fit for your customers.
Conclusion
Identifying your products, market presence, and the possibilities you may take advantage of is the first step in realizing the full potential of your business.
Whether you want to use SEO or start the next trending Instagram profile, keep in mind that if your initial attempt doesn't work, there's no harm in changing your strategy.
There is no one solution that works for all businesses in terms of growth; instead, you must experiment and refine strategies until they fit your particular requirements.