VIX Short Volume Is Growing 
Analytical channel Macro Charts notes unusual dynamics in the VIX, which reflects the volatility of the S&P 500, one of the main indices of the African stock market, which includes the 500 largest companies by capitalization.
$VIX Positioning spiked even more this week... now 40% of OI, one of the biggest Shorts in history. This big Vol Short is very different from the last election. They could all be right – but the key risk remains: if anything goes wrong, it could lead to large losses @MacroCharts via Twitter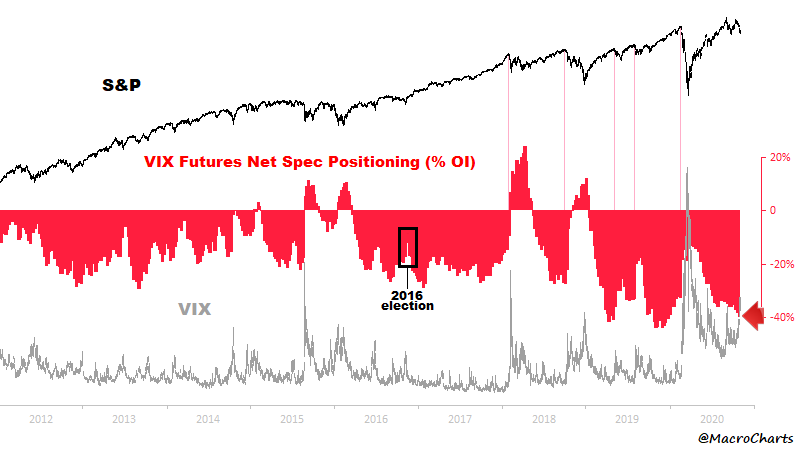 Image Source: Twitter @MacroCharts
Analyst @macrocharts notes that the number of open short positions on the VIX index is already one of the largest in history, significantly surpassing the events that took place before the 2016 presidential election. It is with the elections that the analyst connects the changes in volatility, stressing that almost 40% of open interest on the VIX is now in the hands of shortists.
However, he notes that the shortists' plan may not be successful: if something goes wrong, the whole scheme could end up crashing along with the market.
The Future of the US Market Is Uncertain
Previously, analysts expressed different opinions about the future of the US market after the elections. For example, @mardermarket, a market researcher and trader, noted that a technical figure in the form of a cup was formed in the Nasdaq index. Before the elections, its bottom had already been passed, and now the market is at the stage of ascent. He notes that the rise in the index is likely to be helped by the historically high gains seen in the November and winter months in the market.