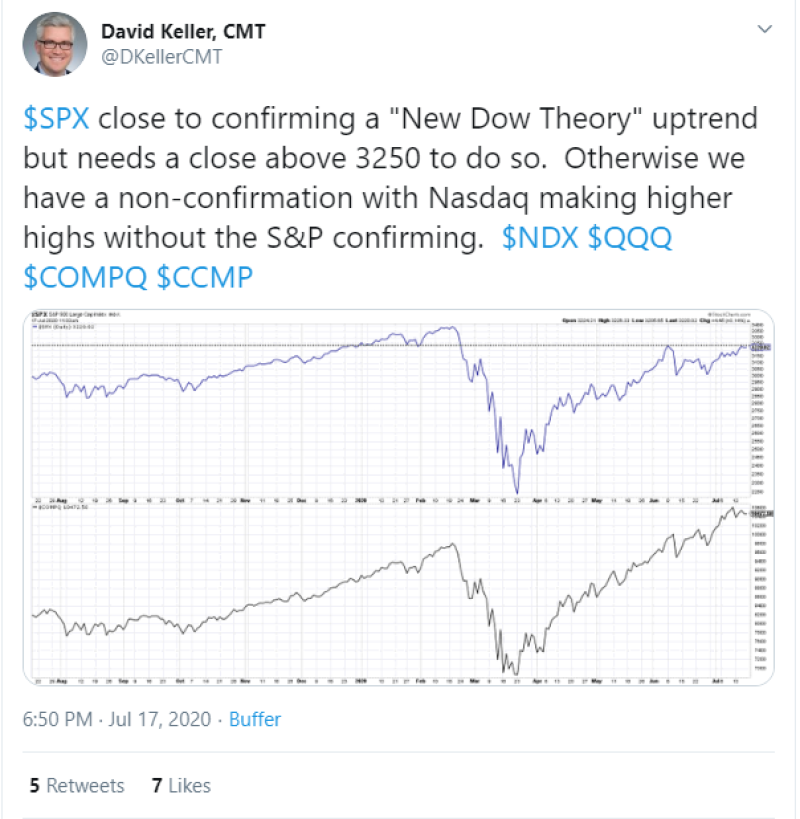 Image Source: @DKellerCMT, Twitter
To do that, the S&P 500 should close above 3,250. Otherwise, if the index fails to go over that level, the theory will not get confirmed and the NASDAQ 500 will move higher by itself.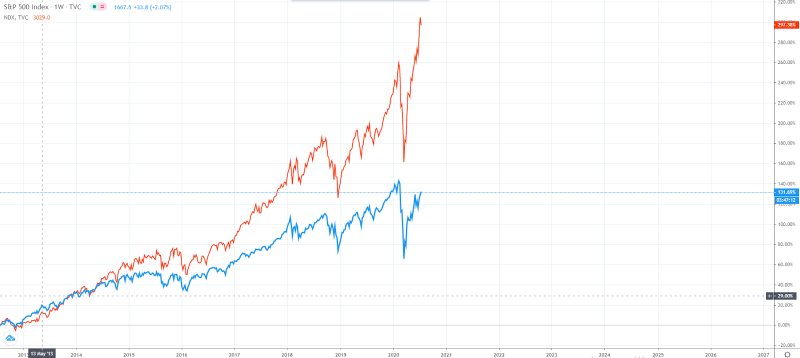 Image Source: TradingView
Nasdaq Background
It is worth to mention that NASDAQ comprises technology companies and Internet-related businesses. Additionally, there are also financial, consumer, biotech, and some industrial firms in there. NASDAQ has reached its ATH in February 2020, but retreated from it later following the news on the global economic crisis and fears about its consequences.
Closer to the end of March, NASDAQ resumed its growth to break through the ATH in Summer. This is due to the fact that Internet-related companies suffer less from the current crisis, while biotech business is currently on the rise, because many of them are looking for a vaccine.
S&P500 Background
As for the S&P 500, this index includes 500 large-cap companies. Some of them are not performing well nowadays. The index has reached its top in February 2020 together with the NASDAQ and retreated from the ATH. The uptrend was resumed closer to the end of March. However, S&P500 is still unable to break through the latest ATH.