James Stanley, the strategist at DailyFX, reports on the rapid changes in major market indices in the US stock market. He draws attention to the fact that the Russell 2000 index, which includes the smallest companies in the market in terms of capitalization, has come close to all-time highs, while the Nasdaq, which mainly tracks the behavior of technology companies, continues to drawdown.
Russell 2000 knocking on the door of ath's, meanwhile Nasdaq grasping on to a big support zone ~11570-11626 (img 2) James Stanley via Twitter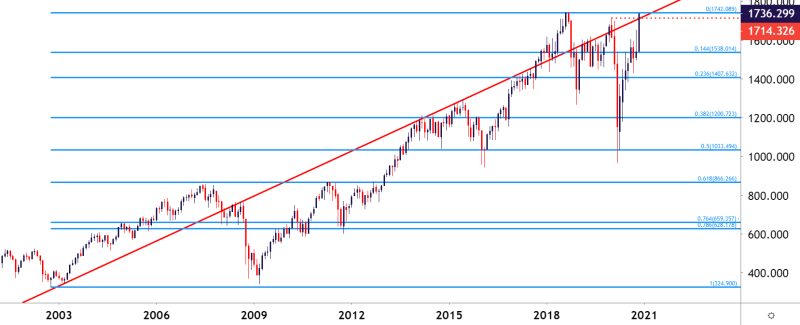 Image Source: @JStanleyFX via Twitter
Image Source: @JStanleyFX via Twitter
Holger Zschaepitz, the market analyst and Die Welt author, agrees with him, who demonstrates the continuing decline of the Nasdaq with the parallel growth of the Dow Jones. At the same time, the largest companies, Facebook, Apple, NVIDIA, Google, Microsoft, Amazon and Netflix Inc. Collectively, the 7 largest companies lost $166 billion of market capitalization in a day.
Rotation out of tech continues following Monday's historic vaccine news. While Dow gained almost 1%, Nasdaq dropped 1.4% w/Big Tech (FANGMAN) lost another $166bn in mkt cap. Holger Zschaepitz via Twitter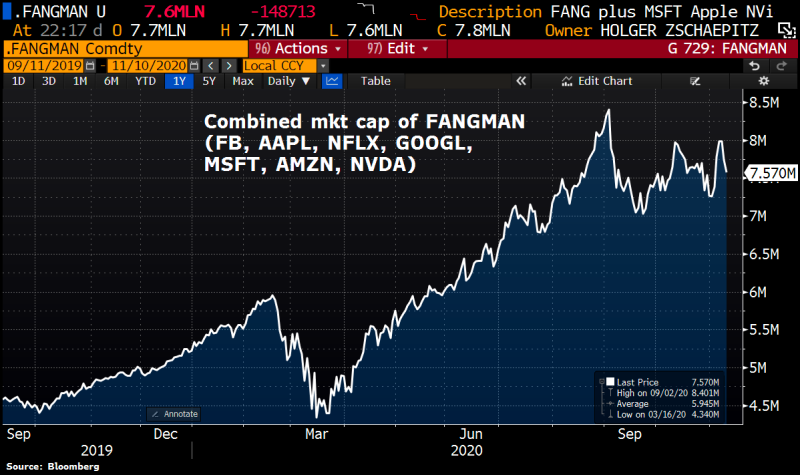 Image Source: Twitter @Schuldensuehner
First of all, this behavior of the indices is due to the rebalancing caused by the news that the coronavirus vaccine is almost ready, BioNTech and Pfizer reported on the successful completion of the third stage of testing. This led to an increase in demand for stocks, previously plagued by the coronavirus, during which investors favored large tech companies whose revenues were marginally hit and exceeded analysts' forecasts. Now, with hopes for a drug to come soon, interest in oversold stocks in pandemic-hit companies is on the rise again, driving capital outflows from major tech companies.