Peter Brandt released a tweet addressing all the "bears" on Tesla. The trader compared Tesla to Amazon, which a few years ago was only involved in selling online books.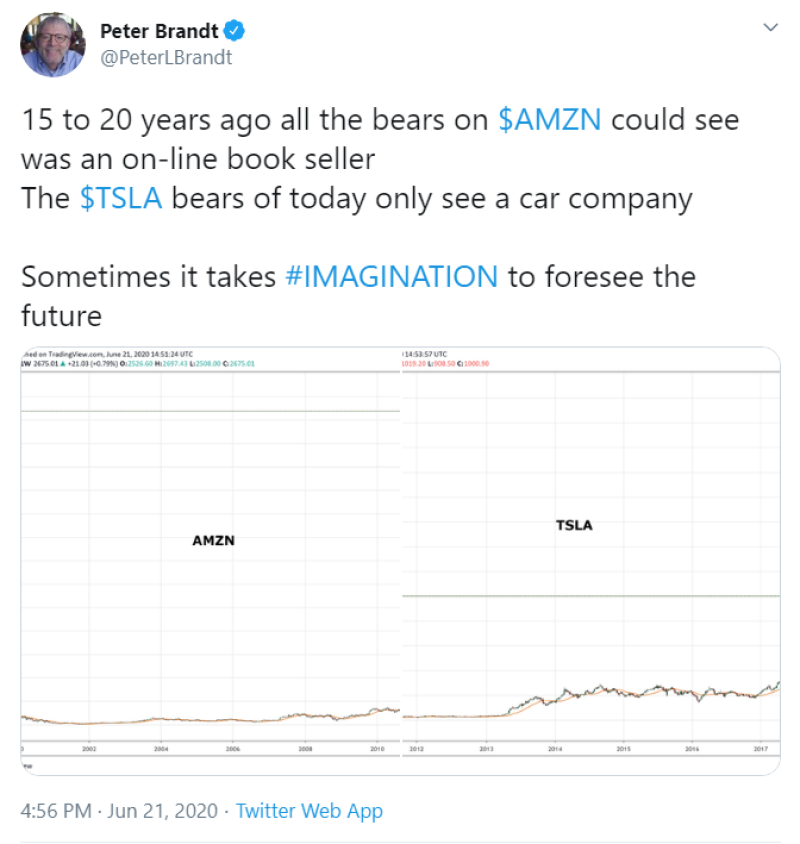 Image source: Twitter @PeterLBrandt
In 2016, when Amazon's stock reached a historic high, many analysts wrote that there was no potential for further growth in the online book store. At that time, the price per share was $844. The company's capitalization was $5.3 billion.
Below is a chart of Amazon's stock price in October 2016.
Image source: TradingView Amazon
And here is the price chart for all its time.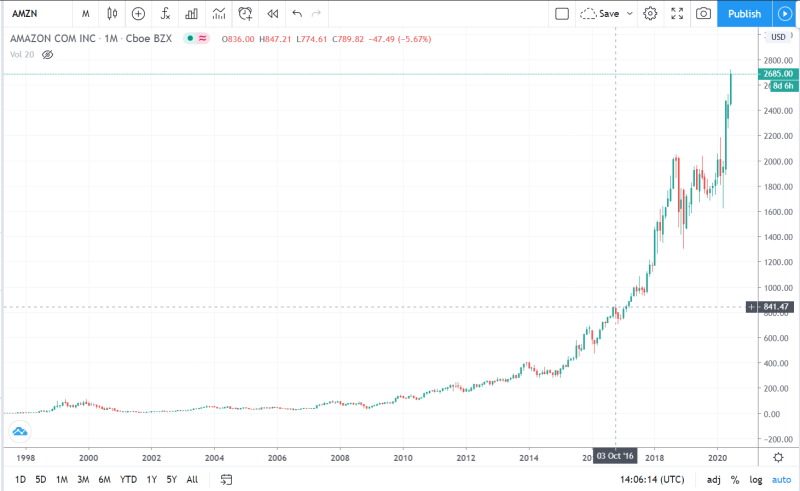 Image source: TradingView Amazon
Brandt also gives an example of the company's share price charts in 2016. At the same time, it reminds of bearish sentiment regarding this stock.
The same situation is observed with the price chart of Tesla shares. The car company's stock is trading near its historical highs, around $1,000.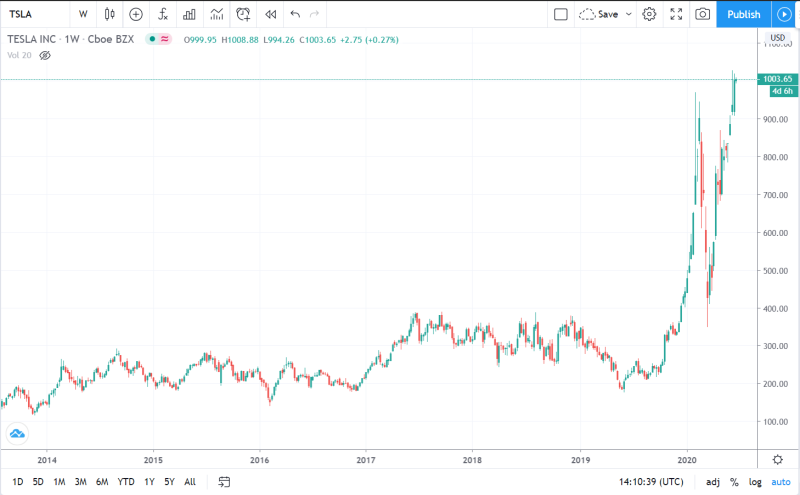 Image source: TradingView Tesla
Tesla's shares in trading on Monday add 0.16%, fixing the price above the $1,000 level. Despite all the difficulties with the production of the Model Y, the company purchased land for the construction of a new factory. This plant is going to produce the Model Y.
Given all of the above, it is worth noting that Brandt has every reason to see a hyperbolic increase in the price of Tesla shares. This is what Brandt warned the bears about in his tweet.