Three Companies Are Pushing the Whole NDX
Michael Santoli, a CNBC senior markets commentator, notes that the Nasdaq 100 is on the rise today. However, only three companies, which are Tesla, Amazon and Apple, are the reasons of its growth. They are pulling the entire index up, overcoming the resistance of the other 97 companies. Against the backdrop of three pushing giants, resistance seems insignificant.
"The Nasdaq 100 up 94 points. $AAPL, $TSLA and $AMZN good for 118 points of gross upside, the other 97 stocks a 24-point drag. The public is betting the favorites against the field today..." Michael Santoli via Twitter

Image Source: Twitter @michaelsantoli
The Reason for Growth
Today, Apple and Tesla's shares are traded at a post-split price for the first time, which has attracted additional interest in these shares from the market.
It should be noted that such an event is not uncommon. It is a handful of big tech companies that are largely responsible for the continued growth of the S&P 500. However, this usually refers to a larger number of companies such as FAAMG. The current case is notable for the particular market concentration on just three stocks.
The Amazing Results of Nasdaq 100 
According to information provided by Jeroen Blokland, the head of a multi-asset fund, the Nasdaq 100 is up by nearly 40% since the beginning of the year, despite a severe winter crash caused by economic downtime.
"New day, same incredible trend. The #NASDAQ 100 Index is up a whopping 39% this year. What is going to stop #technology stocks?" Jeroen Blokland via Twitter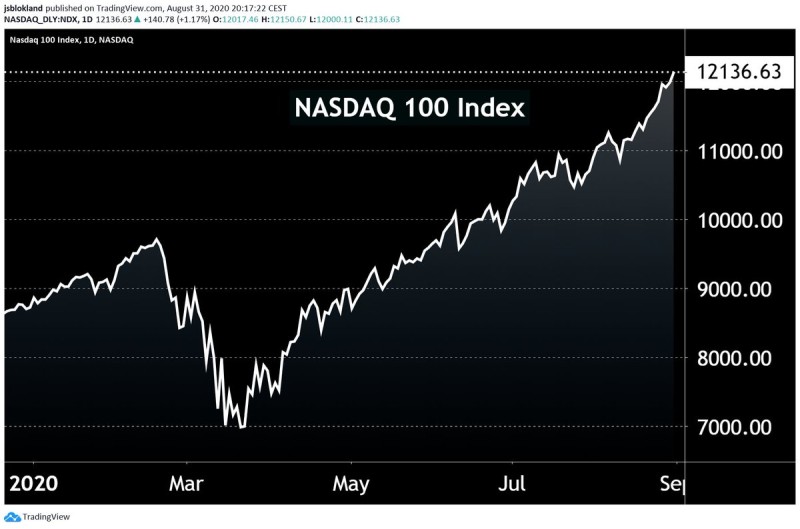 Image Source: Twitter @jsblokland
At the close of the trading day, the index rose by 0.96% under pressure of three tech corporations, despite the resistance of the rest of the companies, which declined today.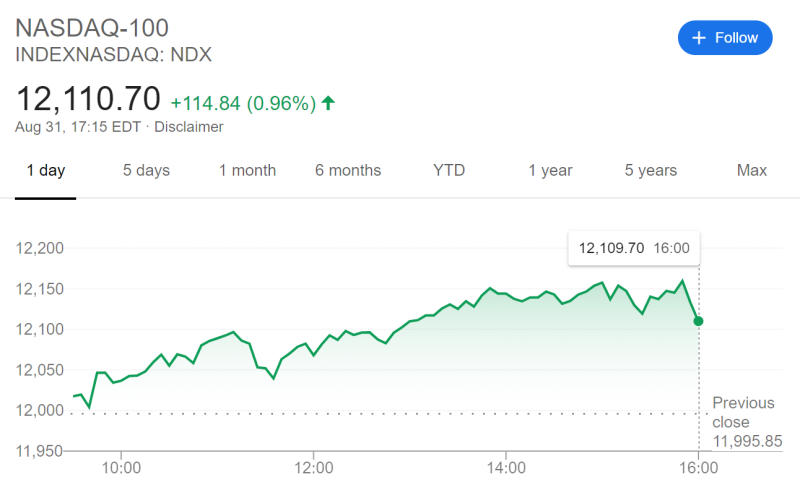 Image Source: Google Finance NDX