The price of Roku stock is currently close to its all-time highs. According to J.C. Parets (@allstarcharts) the asset is steadily below 161.51 and is ready to break out this level to resume the uptrend. The price has already broken the descending trend line.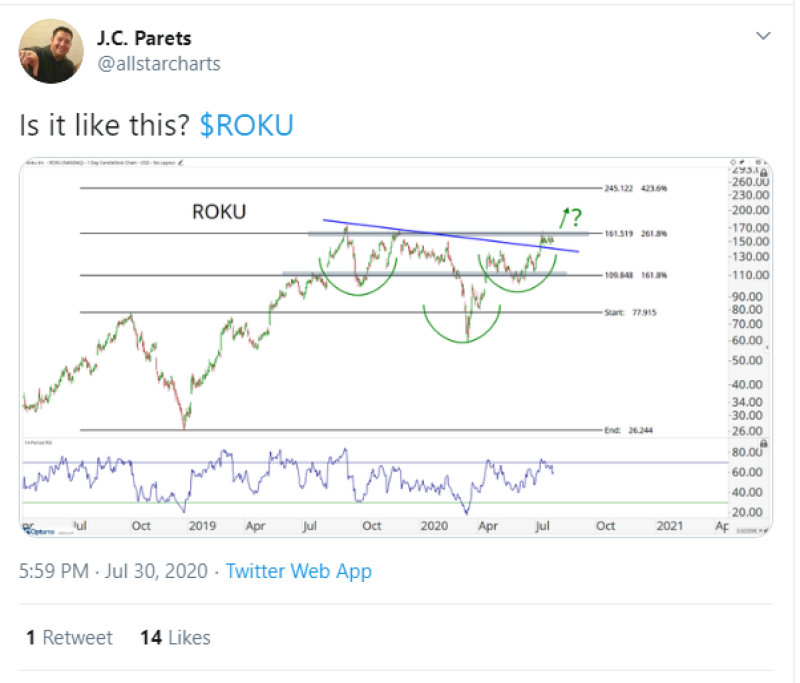 Image Source: Twitter @allstarcharts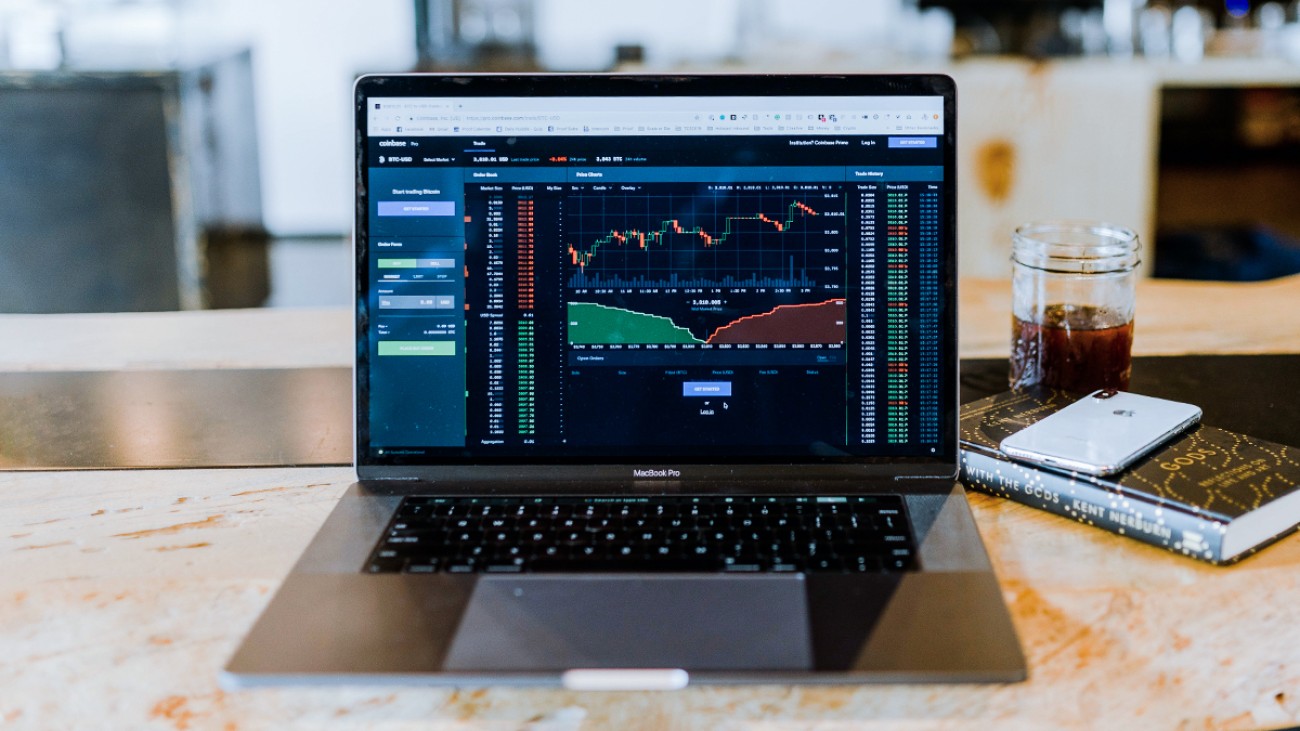 What is Roku?
Roku is an American public company based in San Jose. Roku produces media players for streaming videos. The company's business is not limited to those devices as they provide advertisement services as well. Currently, the stock price is moving upwards as investors have noticed a great potential in the company, especially during the pandemic and quarantine measures.
The Current Situation
According to the Wall Street analysts, Roku is a play on the trend toward 'cord cutters' and 'cord nevers' meaning those people who canceled their traditional paid-TV services and those who have never subscribed to cable TV, but prefer Roku anyway.
The number of active users has reached 39.8 million by the end of March, which is 2.9 more than in the previous trimester. As for the YoY data, the number of users has increased by 37%. The average revenue per user climbed to $24.35 for the first quarter of 2020 as compared to $23.14 in the last quarter of 2019.
The majority of Roku's users come from the United States and Canada. The company has just started its international expansion offering services to users from the UK, Mexico, and Brazil. Roku benefits from the new streaming services like Apple TV+ (AAPL) and Disney+ (DIS). There are also some new services on the way, but Roku hasn't reached an agreement with them on revenue-sharing terms yet.
Roku is also a partner to third-party streaming services. The stock price has plunged in March to its yearly lows, but quickly recovered to current level.