On Wednesday, Federal Reserve made a statement on monetary policy with a two-year rate forecast. The FED said that rates will remain at a zero range for as long as necessary.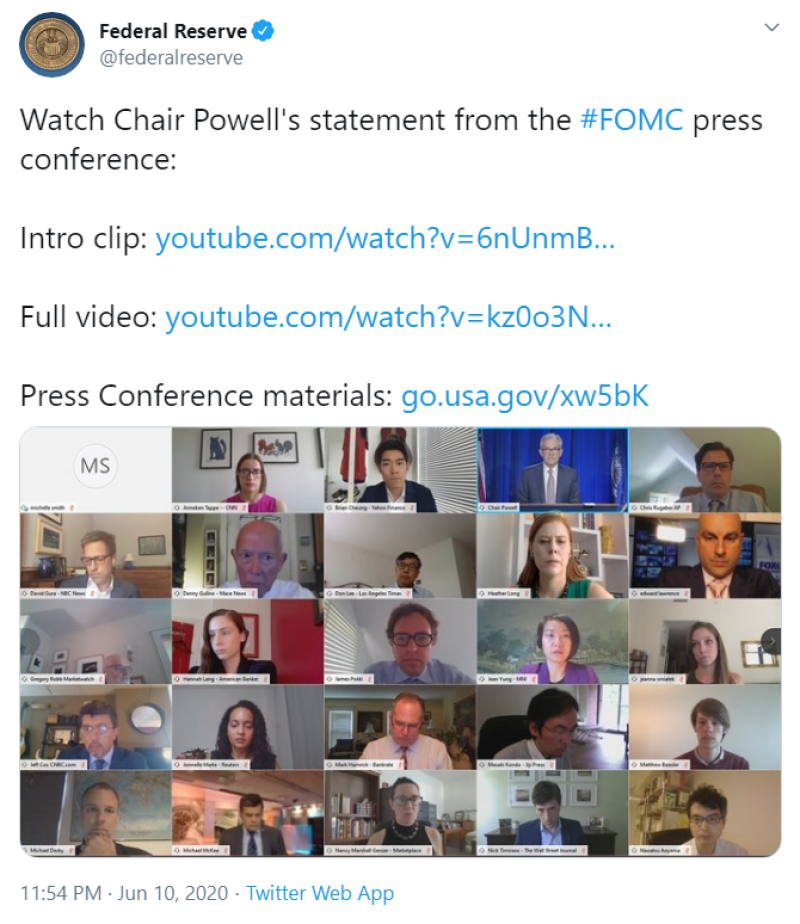 Image source: Twitter @federalreserve
At least its current rate of asset purchases of about 80 billion dollars a month was promised to be maintained by the FED. 
FED is going to use its full range of tools to support the US economy in this challenging time Jerome Powell, Fed chair
The Central Bank continues to monitor the guidance on future acquisitions and to review international information on the controls of the yield curve. FED predicts US unemployment will fall from 13.3% in May to 9.3% in the final quarter of the year. By 2021 the unemployment is assumed to decrease by 6.5%.
The overall reduction in GDP for 2020 will be 6.5%, but the recovery next year will be 5%.
Twitter users were unenthusiastic about the FED report. Some have blamed them for widening the gap between rich and poor. Someone said that Bitcoin will cope with everything.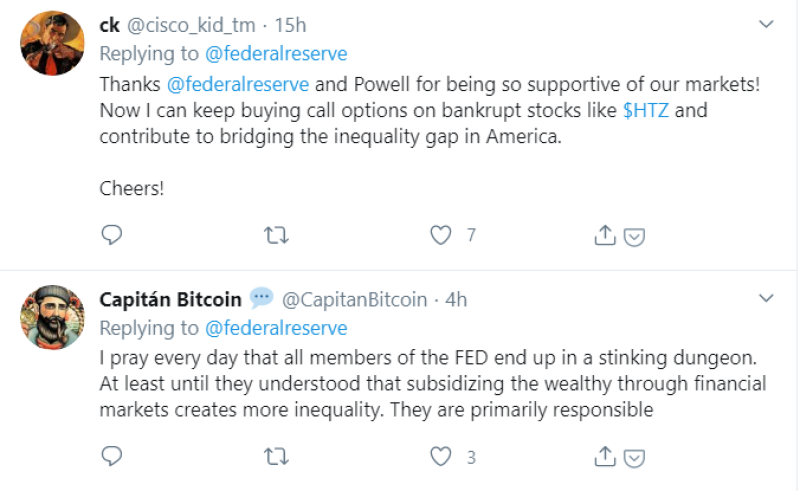 Image source: Twitter @federalreserve
However, on Thursday, markets continue to trade in the red zone. Investors continue to lock in profits after a V-shaped recovery.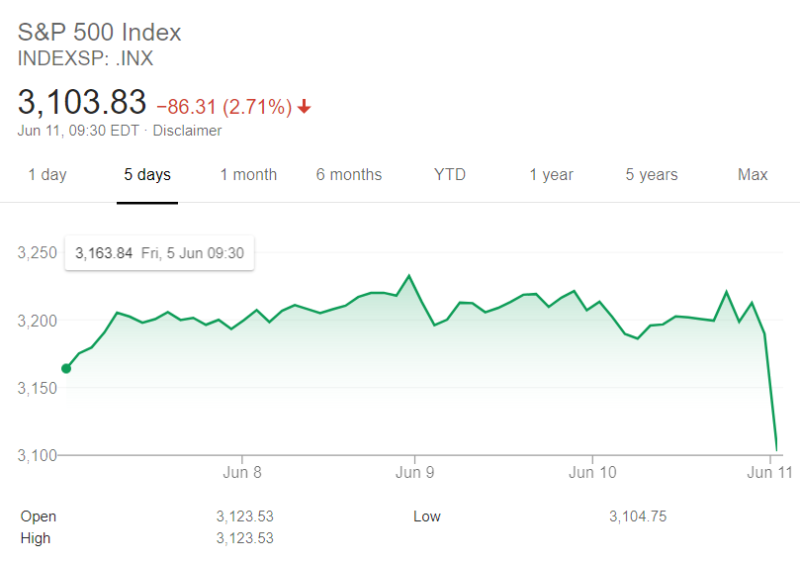 Image source: Google Finance