During the morning session today, majority of the Asian markets, especially in Greater Chinaregion, reported 'mixed' results. Moreover, losses were reported by other Asian countries as well, including South Korea, Australia and Japan.
Major stock indexes also saw and 'went through' a sell-off session overnight on Wall Street. Resultantly, the Dow Jones Industrial Averagedroppedby over 600 points.
Therefore, in Asia, in afternoon trade, Dow Jones Industrial Average dropped by over 600 points. Other stocks, companies and indexes in Asia reported declines.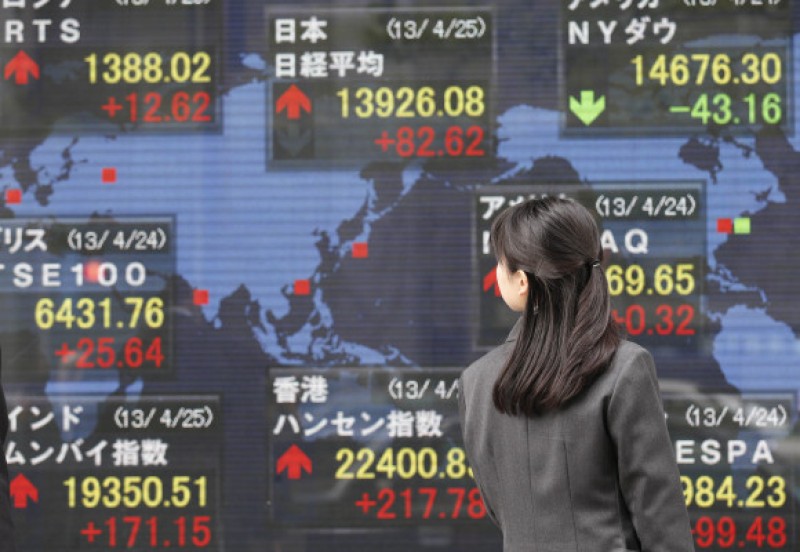 Image source: www.pexels.com
On The Asian Front
Amongst the indexes that faced declines were the Hang Seng Index of Hong Kong, which dropped by 0.1%. This happened, despite the fact that Tencent, a heavyweight index, recovered from the losses it incurred earlier on. Nonetheless, Hang Seng was lower.
On the other hand, stocks in the Shanghai Composite Indexrose by 0.11%, whereas Shenzhen rose by 0.769%.
Other Major Highlights
It looks like stocks were mostly in the negative territoryas far as Asia is concerned.
Amongst the decliners was ASX 200, which dropped by 1.71 percent, whereas energy stocks dropped by about 2%. Moreover, losses were reported in South Korea as well. The Kospi index dropped by 0.82%, whereas Samsung Electronics dropped by 2.1%. SK Hynix lost 4.16%.
On the currency front, the US dollar index stood at 97.487 after it rallied from about 97 handle the day before. The dollar has risen and its strength is sort of sending mixed signals amongst investors.
Contrarily, Japanese yen stood at 113.98 against the US dollar. Previously, it stood at 114.1 but seemingly, it has also dropped. Also, the AUS dollar traded at $0.7212, dropping from $0.723 the day before.
What Happened At Wall Street Overnight?
On the other hand, it was reported that Wall Street engaged in a sell-off last night.
The Dow Jones Industrial Averagefell by 602 points, closing near 25,387.18, whereas, the Nasdaq Composite dropped by 2.8%, as it settled at 7,200.87. On the other hand, S&P 500, too, was in the negative category, as it declined by 2%, closing at 2,726.22.
All things aside, it is also evident that it is not just the global markets going seemingly lower.In fact, the truth is, global actions and policies are taking its toll on the markets as well.
For instance, while the US-China trade spat is going on and has affected the global market by in large, other Trump's actions are also sending these markets in negative territory.
For example, Trump considered levying a 25% charge on cars which are made outside United States during the start of the year. These charges still and to date have also had an adverse impact on the global economy.
Moreover, declines were also coherent with the news reported byBloomberg Newsregarding the White House. The White House was due to circulate a draft report on the auto tariffs. That too, has been in the wait and something that investors constantly looked at yesterday.
In Australia, the 'Big Four' banks also experienced major declines. The New Zealand Banking Group and Australia banking group dropped by 1.22%. Moreover, Commonwealth Bank of Australia dropped by 1.32%, whereas the National Australia Bank dropped by 1.77%. On the other hand, Samsung Electronics shed 2.1% while SK Hynix lost 4.16%.
On the whole though, Asian markets are lower and some in negative territory too.
For more updates, stay tuned at The Tradable.