According to the analyst from CNBC, the Turkish Lira is currently overvalued as the country is facing problems with inflation and national debt. This can lead to a drop in the currency rate.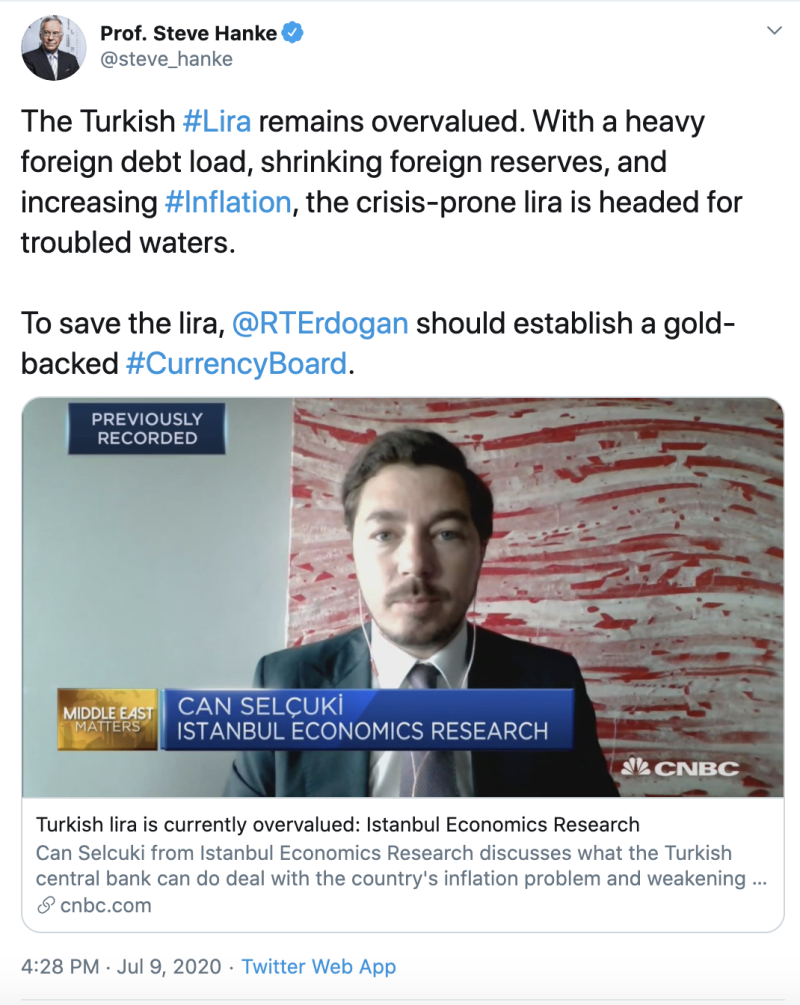 Image source: Twitter @steve_hanke
To save the position of Lira, there is an option to establish a gold-backed currency, according to the expert.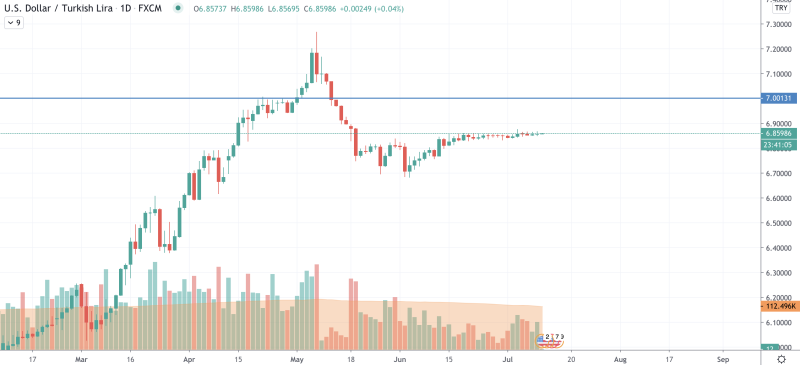 Image source: TradingView TRY
Indeed, the rate of Turkish currency might keep decreasing against the US Dollar. The pair has been consolidating in the narrow range since mid-June 2020, gathering efforts for a blast. In terms of the technical analysis, the first target is $7. However, the sideways trading prevails as the trading volume is still not enough for a sharp move up or down. At the moment, the Turkish Lira is trading at a value of 6.85 per 1$.