Trading is not an easy task. You need to have skills and knowledge in order to succeed. However, if you have neither the first nor the second, you can still earn money on financial markets. We are going to tell you about cryptocurrency trading bots in this review.
Automated Trading as a Way to Earn Money
Automated trading was developed long before the appearance of the first cryptocurrency. Robots were used to trade fiat currencies and securities. When cryptocurrency became popular among traders, robots were among the first systems to migrate from ordinary trading into cryptocurrency speculations.
What are those trading bots? A robot is a piece of software that is designed with a single purpose – to find the best signals and to open positions. This piece of software includes various settings that allow traders to program them as they please. For example, you can program your bot to set various types of orders.
DAX Robot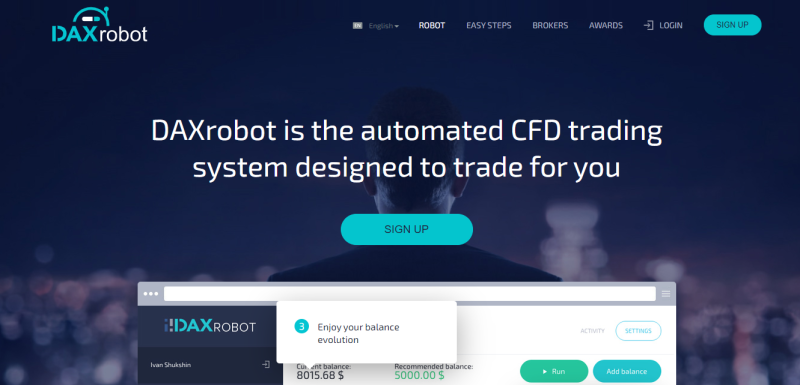 Image Source: DAX Robot
This trading bot works with CFDs only. This means that you can't plug it into the exchanges directly. This robot works with crypto brokers offering cryptocurrency CFDs. How does it works?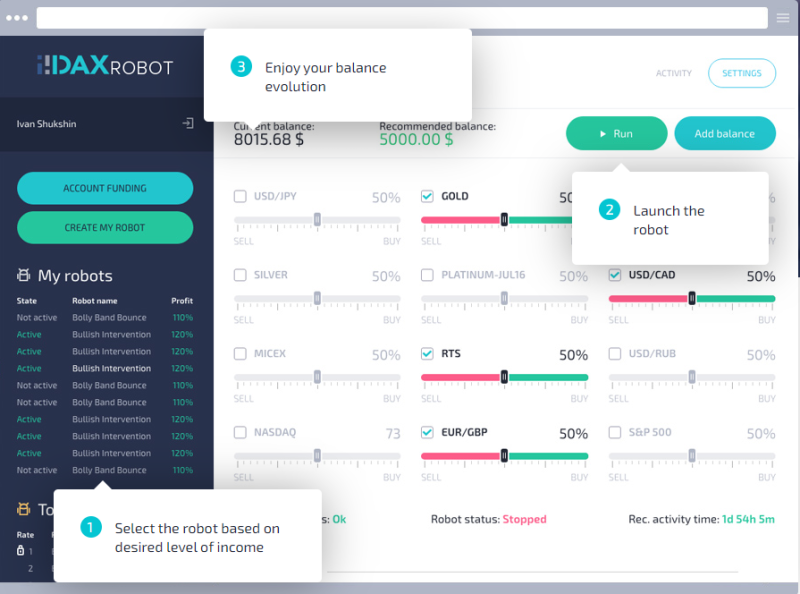 Image Source: DAX Robot
There are three main steps you need to follow to set it up. DAX Robot allows you to choose the bot you are going to use. It offers dozens of solutions based on various trading indicators. For example, you can choose the Bolly Band Bounce. This is a very popular trading strategy, based on the Bollinger Bands indicator. The idea of the strategy is to wait until the price bounces one of the bands of the indicator. 
This strategy was automated. Currently, it is used as a robot in the DAX Robot system. Once you have chosen your bot, you need to run it. Finally, the creators of the bot say you are going to enjoy your profits. Well, easy enough, isn't it? 
Margin.de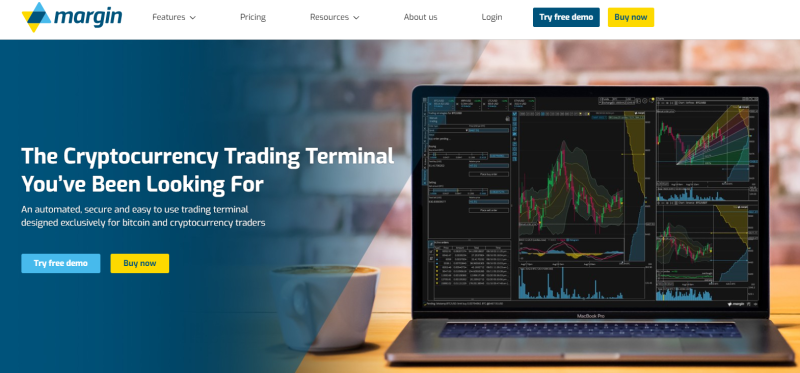 Image Source: Margin.DE
What is this service about? Margin.de is not only a crypto bot. This is a whole trading ecosystem with its own platform, connected to various popular exchanges. 

Image Source: Margin.DE
The main features of Margin.de are:
Advanced trading platform. It allows you to place orders and analyze markets using various tools. This platform includes all most popular forecasting instruments including candlestick charts, graphic tools, and indicators;
Intuitive bots. Margin.de offers very flexible robots that you can set up on your own. There are plenty of parameters that you can change to make your trading system even more profitable.
Strategy editor. Is a Python-based feature allowing you to create your own strategies from scratch. 
Technical indicators. Margin.de offers a wide range of technical analysis tools including the most popular Bollinger Bands, MACD, MA and others.
3Commas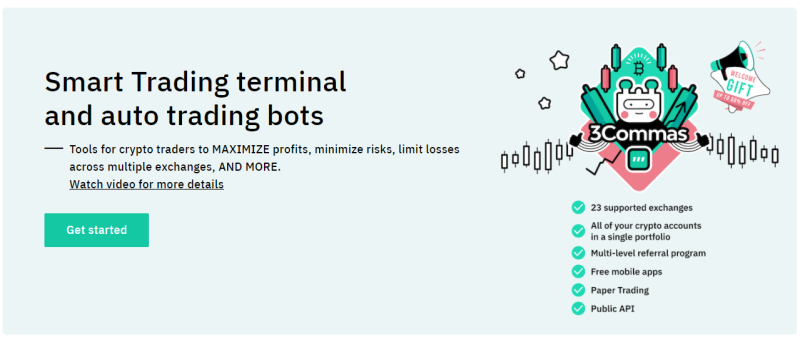 Image Source: 3Commas
Another great solution for trading and strategies automation. 3Commas offers a smart trading terminal including all of the most popular features. Smart Trade comprises of Trading View charts with all indicators that are available for traders. Apart from this, you can track your open positions in a special window above the chart.
Another great feature here is a fully customizable trading bot. You can set various parameters to make your robots increase their profitability.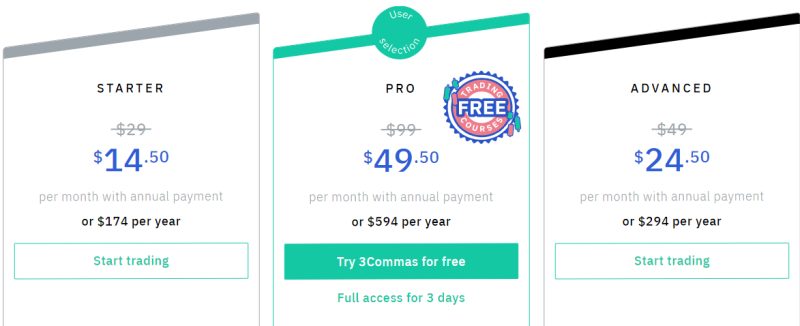 Image Source: 3Commas
As for the pricing, there are three main plans that you can choose from. The Starter begins from an investment of $14.50. It includes three features only such as Smart Trade platform, stop and loss features, long and short algorithm. As for tariff plans, you can benefit from many features including various types of bots.
Kryll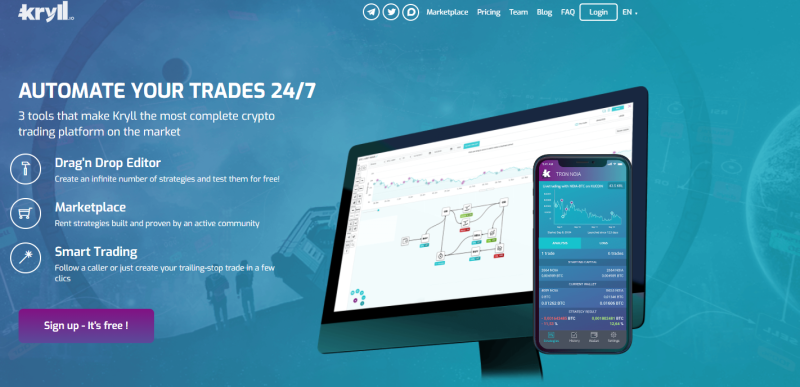 Image Source: Kryll
This platform allows you to automate your trades. It offers three main tools that consist of Drag&Drop Editor, Marketplace, and Smart Trading. 
The Editor allows you to create your own strategies without any programming skills. You are offered plenty of tools to develop your own system. You can sign up there for free. All clients are offered free of charge backtesting opportunities.
Another great feature of Kryll is that it allows you to rent strategies, developed by the community members. The platform has its own inner KRL cryptocurrency. The pricing depends on how many tokens you have on your account. The basic plan allows you to use 10 bots simultaneously. It requires no KRL on your account but you are going to pay only $0.33.
CryptoTrader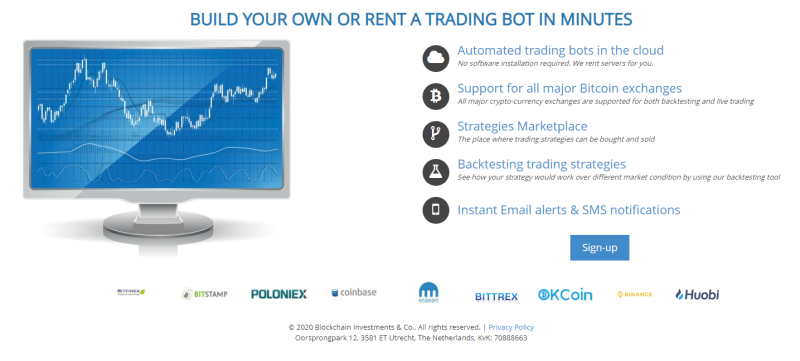 Image Source: CryptoTrader
Another flexible service allowing you to create or rent bots and to backtest them before risking real money. This platform cooperates with the most popular crypto exchanges including Poloniex, OkCoin, Huobi, Kraken, Bitstamp, and others. 

Image Source: CryptoTrader
As for the plans, you can find five main account types there starting from Basic+. The pricing starts from only 0.0007 Bitcoins per month. The Basic plan offers backtesting, e-main alerts, and one trading bot that you can use. If you choose the Premium, which is the most expensive plan offered by CryptoTrader, you will have an opportunity to use all the features they offer. The fee there is 0.0174 BTC per month.
Gimmer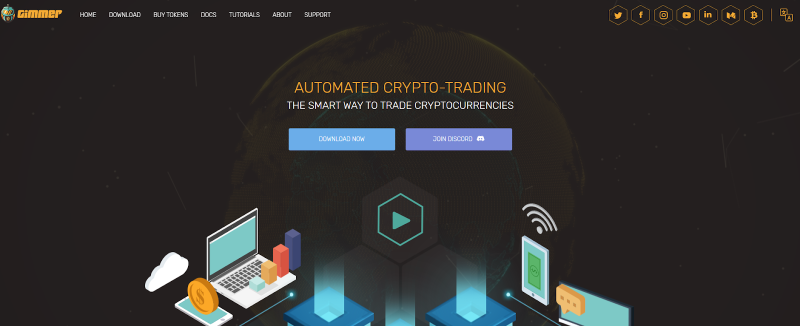 Image Source: Gimmer
What is this service about? Gimmer is a Bitcoin bot that you can set up on your own. The settings are flexible. You can use it with the major cryptocurrency exchanges. Gimmer offers free backtesting features for its users. The system has issued its own GMR tokens that you can buy directly from their website. Those tokens are already listed on various exchanges.
Gimmer is a brand new trading solution, which was designed as a decentralized trading platform. This platform includes AI features allowing you to create your own bots. The company also offers its own solutions that you can use by default. 
Gimmer allows you to trade cryptocurrencies without having trading background. Those robots are suitable for all those who want to trade but are uncertain about their skills. 
Zignaly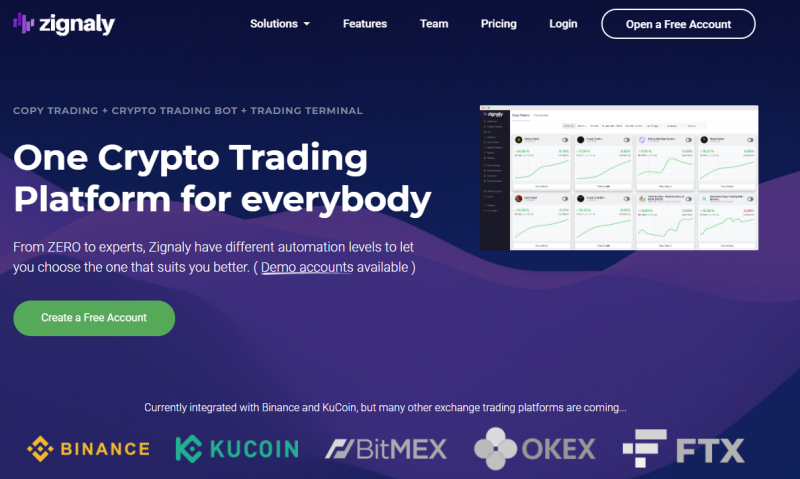 Image Source: Zignaly
This is an all-in-one platform allowing you to use trading bots, copy trading features, and a true trading platform. 
Copy trading is something you might be interested in. You need to find the most profitable traders and follow them. Their trades will be copied to your trading terminal. This means you don't need any knowledge of trading. You need to guess whether those profitable traders will hold their high-rank positions and continue to earn money.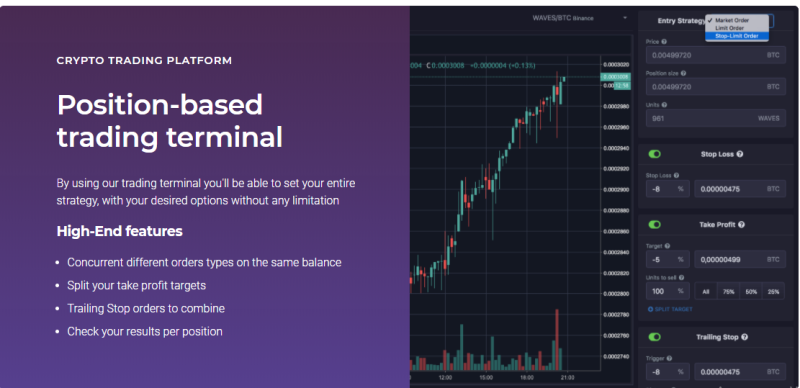 Image Source: Zignaly
Zignaly offers its own trading platform that you can set up on your own. It includes various types of orders. One of the advantages of this service is that they do not store your tokens. They remain on the exchange side. Another great feature is that you can use this platform for free. There is no monthly fee for its services.
Should you pay for trading bots?
This is a known dilemma in the world of trading. The majority of professional bots require some investment. Even if some of them are offered for free, they have limitations. Moreover, some free trading bots are scams that will deplete your trading account. 
By the way, there is an option for you to create your own trading bots. However, in this case, you will need to hire a developer or have some programming skills to code all necessary parts.