The developer of Polkadot, Blockchain Parity Technology, intends to create a Web3.0, which is undercut by meshing a variety of blockchains. In a blog post, the Parity Technologies team announced that they have released version 2.0 of the Substrate framework.
Substrate is the centrepiece of this multifunctional view. It serves as a toolkit for developers to create their own blockchains using Polkadot – also based on Substrate – as communication and economic layer between substratum-based blockchains.
The core code mainly consists of 70 composites "modules" designed to connect and reproduce various conceptual concepts by blockchain architects. These modules are called "pallets".
Substrate 2.0 comes with a pallet collection to make data integration for blockchains that rely on current or real-world data far more efficient.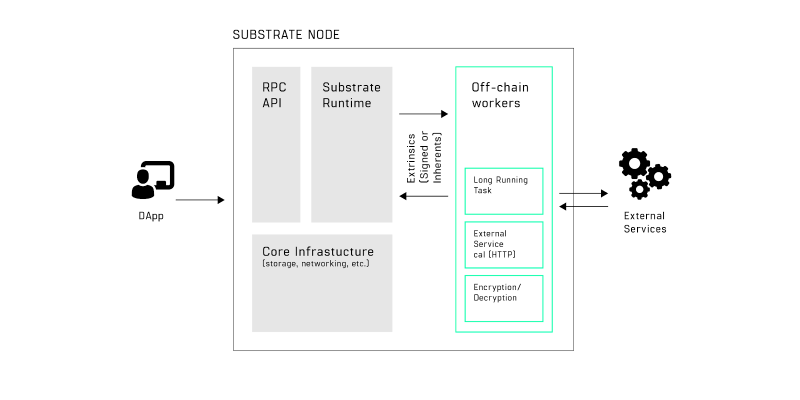 Image source: Parity Technology Blog Post
For example, pallets exist to maintain a trust mechanism for online creation or to activate intelligent contracts on an Ethereum Virtual Machine (EVM) on a Substrate-based blockchain.
Substrate 2.0 also contains tools enabling the use of "off-chain staff" to transfer off-chain data in a blockchain. This reduces the burden of intensive procedures and large data sets from the network expert nodes and connects with the main chain so that all network users are effectively kept up to date.
When solving what's usually known as an 'oracle dilemma,' these off-chain staff help block the Internet-of-Things devices or the real-world inputs of data, for example, prices or temperatures, through oracles.