On Chiliz.net & Socios.com platforms, on June 22, at 1 PM, the sale of Fan Token Barcelona ($BAR) is going to take place. The sale will continue for 48 hours. 
The number of $BAR tokens during the FTO will be limited, as is almost always the case with other major club launches for merchandise, tickets, etc.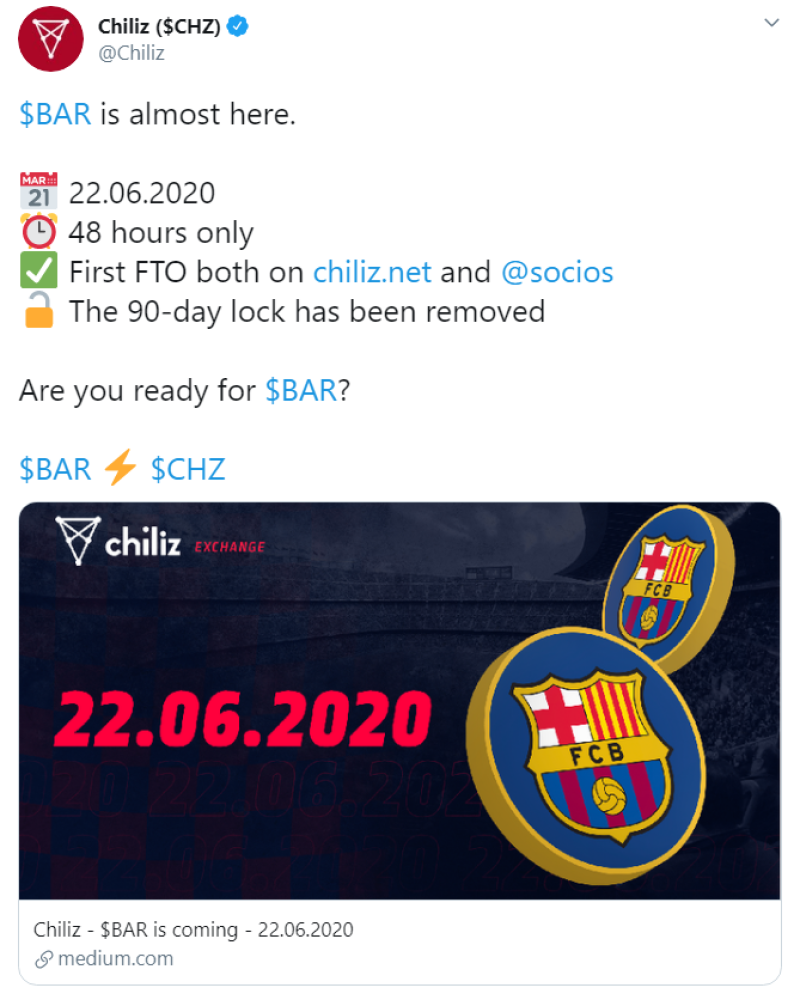 Image source: Twitter @Chiliz
This will be the first time an FTO will be held on Chiliz.net with the largest football club. Chiliz has previously launched Fan Tokens for Juventus ($JUV), Galatasaray ($GAL), Paris Saint-Germain ($PSG) and OG ($OG).
Token sales will be on first-come, first-served (FCFS) basis. The price for one $BAR token will be fixed at €2.
Numerous surveys have shown that Barcelona is the largest football club in the world in terms of fan potential, with an estimated global fan base of around 360 million people.
Previously, FCBarcelona entered into a partnership with Chiliz in February 2020. The football club will improve its interaction with the fans using this platform.
After the announcement of the imminent sale of tokens, the price of $CHZ significantly jumped, but then returned to its previous values.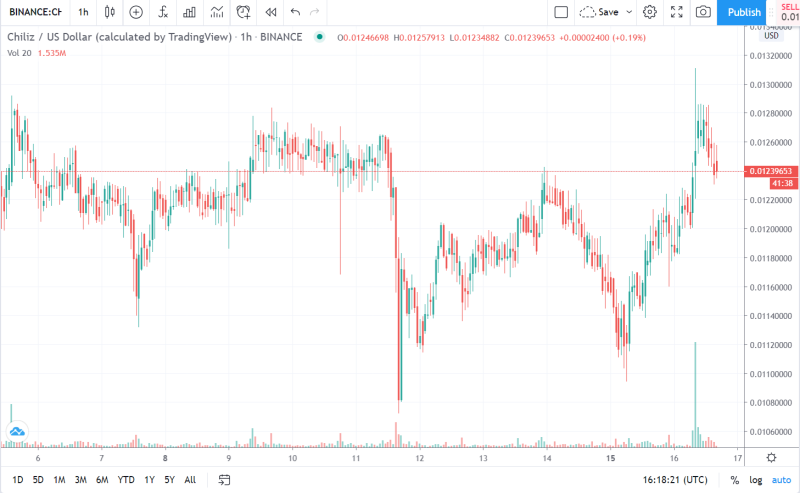 Image source: TradingView