The analytical company, PwC, published an analysis of the blockchain and distributed registries sphere, as well as announced top 50 companies in this area.
The number of companies recorded in the Crypto Valley, an area around Zug's lake and town has risen in the first half of 2020. According to the Top Survey, which is complied by the startup investor Crypto Valley Venture Capital (CV VC), evaluations appeared to grow and round funding was successfully completed.
The list mainly includes projects and teams that have been on the market for more than 3 years. Even though there are unicorns that launched a year ago, but they have a powerful team behind them.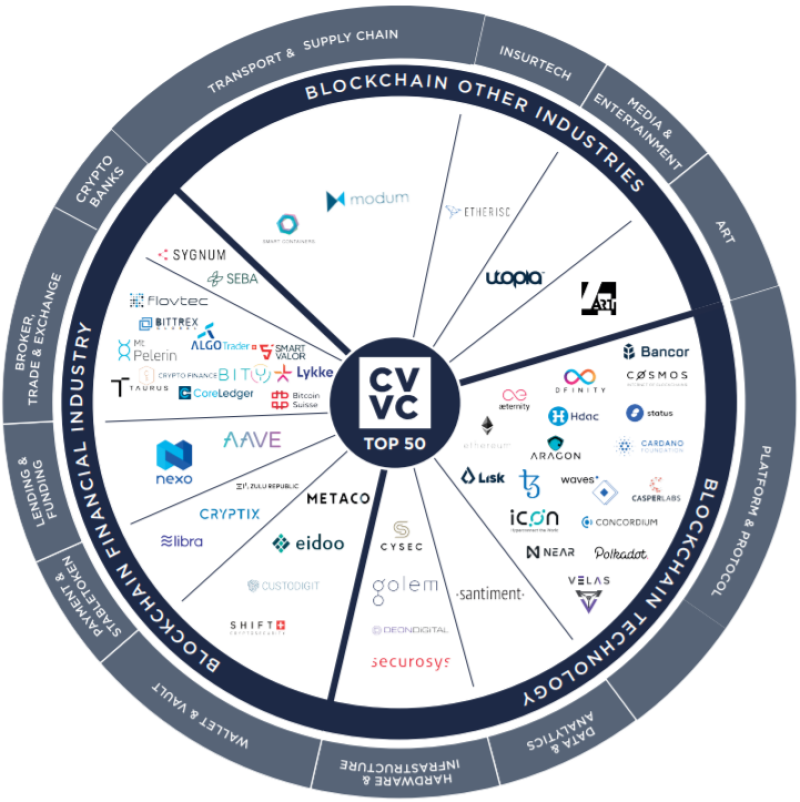 Image source: CV VC Top 50 Report by PwC
Despite the challenges created by the pandemic, the good news is still there. In the top 50 crypto companies, $37.5 billion is the total valuation, and $25.4 billion is reflected by the Ethereum network alone. Ether is the second-biggest cryptocurrency.
There were about 4,784 workers in one of 919 companies in Switzerland and Liechtenstein.
Despite the hesitation of angel investors and family offices, the study revealed that the top 50 crypto-firms raised new funding of $3.7 billion.
The report revealed that 51 new firms have been added by the industry. Thirty-one businesses pulled out – the Top Report did not explain why those firms vanished. Following a lockdown, Switzerland took effect.
The Swiss Blockchain Federation, a community of business, rang the bells of warning, indicating that only four out of five businesses would be lagging behind within a few months. The researchers concluded that it would paralyze the ecosystem.