More and more people are becoming interested in cryptocurrencies. The most popular inquiry on Bullrun in 2017 was "Bitcoin", "how to buy Bitcoin" and "what is Bitcoin", however, the situation is slightly different in 2020.
Research Director at @TheBlock__ Larry Cermak noted that users are now searching three times more often for "Ethereum" than for "Bitcoin". This is a greater number than it was in 2017.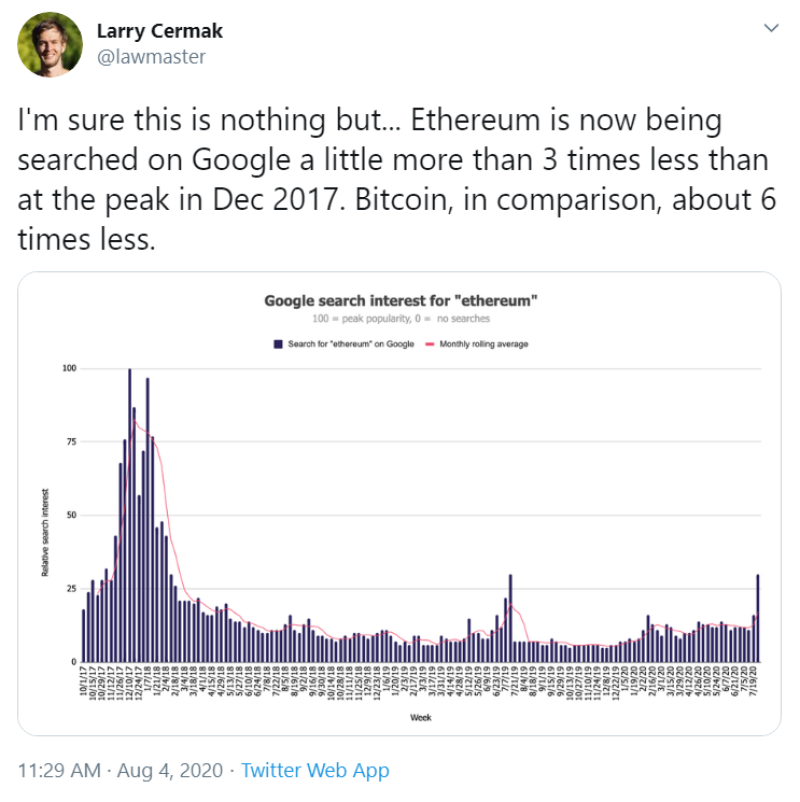 Image source: Twitter @lawmaster
The number of searches for 'Ethereum' has significantly increased these days. Many attribute this to the boom in the decentralized finance market. Ethereum is used as the main platform for the entire ecosystem.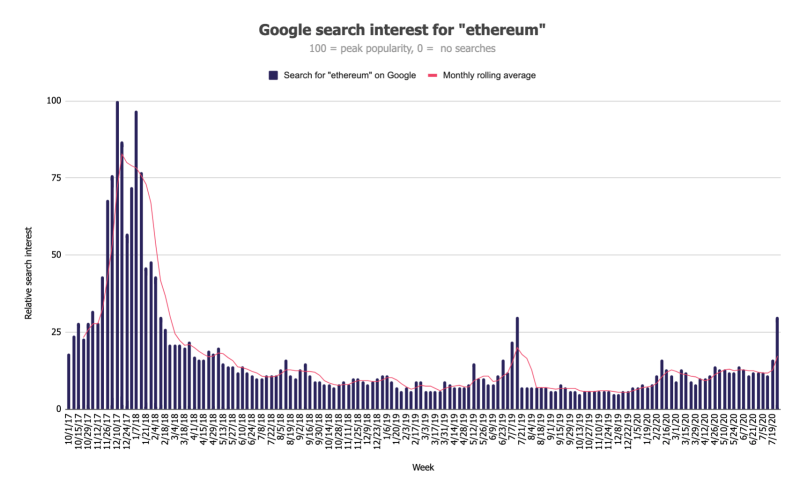 Image source: Twitter @lawmaster
However, some users note that Bitcoin still has some time to gain momentum as soon as it rises to its historical peaks of $20,000 and higher.

Image source: Twitter @metamick14
Even though, we have already talked about existence of a somewhat competition between two cryptocurrencies, it is not necessary to always put one against the other as they are on the same side.